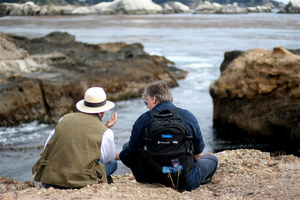 Are you actually aware of all you know? No-one is!
None of us know all they know. We have of course some level of awareness on what we know. However, knowing it is not enough. Becoming aware of the impact of our knowledge in the life others makes it meaningful.
Engage in conversations, meaningful conversations, with the intention of nurturing others. When you nourish others with your knowledge, you'll become aware of your own power, of your own service responsibility.
You can have this conversations in a business setting, with your customers, with your partners. Having nourishment as the objective of your conversations will expand, not only your customer, but yourself.
Relevant post
The biggest mistake of ALL experts
Relevant Links