Spiritual Mentorship for Female Leaders
No more walking alone!

Are you called to break the chain of what's been running in the family? Are you called to burn what no longer serves you and give space for a brand new you to emerge from those ashes? Are you call to crown you as your own queen?
Let's walk this path together

Imagine
Wake up every day knowing you are embodying your true power, worth and purpose, with confidence, grace and joy.
Being free of patterns of thought and behavior that have hold you and your family for years
Opening the path to next generations to a more empowered future
Being ready for your next level: allow it, trust in it, be it.
Sacred Cocoon

This private mentoring is a sacred cocoon for your inside out transformation. Through this journey you will,
Heal your ancestral wounds

Expand your trust in your intuition

Stop living in response to what "they" say or think

Be perfectly imperfect without any need of external approval

Feel truly safe to succeed, to be loved and most importantly to be 100% you

Embody the power to change your life, business, past and future



You don't need to walk alone during this intense process of becoming. You can be emotionally and spiritual supported, as you own your power and remember your own wisdom.

Regina Includes

Together we'll create a unique program with your needs, my experience and our intuition. We'll incorporate in this plan the spiritual and the practical.
Our journey includes,
18 individual mentoring sessions (60 minutes, 3 per month)

Audio recoding of all sessions




Tailored Exercises and tools

Email support

FREE access to All courses I launch during our 6 months together

Access to Bloom with Blanca, Spiritual Support Sisterhood during our 6 months together

Surprises, gifts and more



Designed by Source

Your journey will be shaped by your intention. Our first step is to get you clear about your vision and core desires. Building upon that bases, we'll structure your journey in a personalized and unique way.
In general you can expect 3 big stages,
Exploring where you are, who you are, where is it coming from. Awareness is always the first step. This is the key to massive transformation.

Releasing limiting beliefs and self concept. Clearing the path before you from all that has been stop you until now.

Owning your own power and identity. Building for yourself a brand new "who I am" to walk confidently and own your new future.

We will constantly allow the wisdom and support of our teams upstairs. This will accelerate and ease the process in miraculous ways.

Investment

Regina is available as a 12-months package. This mentoring program is an investment in the moderate 5-figures. Details are discussed in the free consultation.
Are you ready to be supported?
Let's have a conversation.
Apply by clicking the button below and then we'll schedule a FREE 30 minute consultation.
I look forward to connecting with you.

A Clarity Session is for you if,
you are a female online service based heart centered entrepreneur (coach, trainer, healer, graphic designer)

you're ready for your next level in income and impact

you are ready to receive high quality support, blast mental and emotional blocks and take inspired action


you know it's time to materialize all what your spirit has already created



Book your FREE Clarity Session!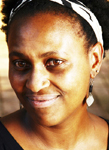 Blanca is exciting and challenging. She gets to the core of the issue and offers insight, options, and priorities. She is generous with her expertise and knowledge to help people move forward in integrity and productivity. I highly recommend her to anyone anywhere running a business.
Alycia de Kraa
Instigation, Brussels/Amsterdam
Clarity; inspiration and tools to jump start their career or business! The coaching sessions I received from Blanca to sort out my company's vision and handle obstacles were the key to get me back on track. Her openness, sharp insight and variety of techniques left me with a new focus and energy to create my own future. I recommend Blanca to anyone who seeks clarity; inspiration and tools to jump start their career or business!
Marianne Korten
Soul At Work, Australia
Blanca is not just innovative and brilliant, she really cares about helping your business grow.
Blanca is not just innovative and brilliant, she really cares about helping your business grow. I enjoyed working with her in the Change Agent series. That experience helped me fine tune the focus of my business which is helping people while creating a profit for myself.
I highly recommend working with Blanca if you have the chance.
Leah Oviedo
Writer, San Diego