EASE: the ultimate tool to get you out of any storm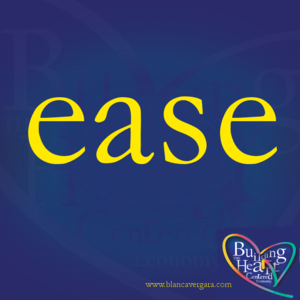 When life shows you contrast, either that you're terrific or that you're useless, this is just an indication of where you're destined to go. Don't identify with the feeling (of arrogance or of helplessness).
Let it be. Let it go.
Go back to your spiritual quest. Go back to your plan with ease. Go back to your guidance and you'll see how that experience will feed your understanding.
Ease. Ease. Ease.
Related posts
Related links