To quit or not to quit – that's the question
When should you quit? when should you commit?
We live in a society that glorifies trying harder, persisting until the end: never give up, finish your plate and the like.
What if quitting was an option? What if it was a terrific option? What if it was the option that would open you the world of possibilities?
Now it's your turn!
You and quitting.
Have you ever quit anything – a book, a relationship, a job, a country? how was that experience? in which way that enriched your life? Do you have any regrets?
Are you dying to quit, but don't dare? what keeps you there? what thought keeps you there? What needs to happen for you to stop? Who would you need to be to quit?
Share with the community your experiences in the comments below. Your words will help someone else. So feel empowered to speak up.
Also, if you know anyone who is considering quitting, do support his/her journey by sharing this along. They'll appreciate it.
To your brilliance,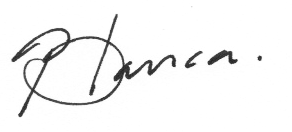 Tweetable quotes
Quitting opens you for change
Don't just be ready for change. Be the change
You don't need to finish your plate. Quit.
No LSD (Love, service, daring), QUIT
Dreading next morning? Quit