Scared For the Recession? ​
Expand ​Your ​Mind, Grow Your Income
​Hi,
I'm Blanca Vergara. I help soulful entrepreneurs to ​allow themselves to become the wealthiest, boldest, most vibrant change agents they are.

Not charging what you are worth
Comparing yourself ​with others
​Sabotaging your best work

​Working harder, harder and harder
​You are in the right address, where neuroscience, meets Toltec wisdom and passion for entrepreneurship.
​My life purpose is to ​unleash your authentic power, so that the ripple effects accelerate the emergence of the Heart Centered Economy.
​You want to (re)start a business
​Self reinvention is calling you. Start a brand new business or majorly overhaul of your current one? You don't know where to start. ​You're stuck.

You want a ​BIG breakthrough
Ready for a big breakthrough in your financial journey?
Finally break through lingering personal limitation and let your brilliance shine and the big bucks come in?
You want to smash a limiting money belief
If you want to focus all your might in bustering one specific non supportive belief? Overspending? Money Stress? Hard Work? ​Daring to negotiate?
Success Stories

Blanca is listening for the gold. Through all the dirt she can see the gold in a person.
Blanca comes from possibility. You can feel that she's been where you've been and break through it. With only her being she inspires me to be big, proud and go for it. You can feel that she's mastered what she is saying.
Blanca believes in herself and therefore believes in you and your possibilities.
Blanca gives concrete steps that sound logical, but ones that you never thought before because you are too close and attached to your own company.
The Power Session with Blanca is a refreshing experience that helps me as an artist to take myself seriously and go for it!
Blanca is an excellent presenter. She's enthusiastic about everything, I mean everything. She has good and bad experiences which make the suggestions complete and with a solid background. She's extremely engaging. This workshop is extremely useful for young students, nowadays a lot of students travel and naturally they are or end up in couples. And they have to deal with it. Blanca did not give answers, but tools for tackling the shared life and the decision making.
Clarity; inspiration and tools to jump start their career or business! The coaching sessions I received from Blanca to sort out my company's vision and handle obstacles were the key to get me back on track. Her openness, sharp insight and variety of techniques left me with a new focus and energy to create my own future. I recommend Blanca to anyone who seeks clarity; inspiration and tools to jump start their career or business!
Blanca is so good you should say it twice. Your slightly American tone is a refreshing oasis in this sometimes dry ''Doe normal" desert. I work intuitively and very intensively, often feeling like I'm bull dozing over people with my enthusiasm and creative insights ... so it was such a relief to meet eye to eye with someone riding the wave with me. Respect. Our relatively short consultation had big implications. Immediately layers effortlessly dropped away ... this onion was peeled. I felt an immediate trust and allowed Blanca to witness my heart felt fears and wishes. During our contact, there was such an immediacy that the "now" was made tactile, to the point that I experienced an energetic reality shift. BLANCA WAS THE GOOD WITCH THAT HELD UP THE MIRROR AND SAID "HERE IS YOUR ROLE MODEL". I'm sure she has connections to the star ship enterprise.
May The Force Be With You Blanca and all the women warriors.
Love from Sarah Kate Gardiner
Blanca truly is one of those light-bringing people who lead us to the new world we all dream of, inspiring and in the meantime giving us the courage to do the same !!
To experience the deep ageless spiritual wisdom of the Aztecs, being brought together in a warm, sparkling, inspiring, strong and also very successful businesswoman is a present I wish everyone who wants to live and work from his heart should grant him or herself. Blanca truly is one of those light-bringing people who lead us to the new world we all dream of, inspiring and in the meantime giving us the courage to do the same !!
This program really helps me to get in touch with reality and not 'lost' in the thesis. It ensures I am consistent in writing my thesis and it gives a good support system: knowing others are also doing the same thing. Blanca is also very helpful and very caring to all of us!
Blanca is a cheerful, but really professional person. She is truly interested in words spoken during the workshop and you can feel her true passion for her work. I enjoyed my time here, learned a log and would recommend it to everyone - in a relationship or not.
I had the pleasure of working with Blanca in November 2016. I invited her to speak at the Shell Outpost Fair and to give a half-day workshop for Shell employees and their partners on her 'Dual Career Couple' Program. The preparation of the events and cooperation with Blanca was really rewarding. She was very positive, motivated and open for feedback. I appreciated her warm, authentic and personal style. Thanks, Blanca, for your support and inspiration!
It has been an absolute privilege to meet Blanca and learn from her knowledge and experiences. I can recommend Blanca for anyone who wants to reconnect to their dreams, pursue them and to be successful in that. She provides you with the tools how to be a better you. Because: dreaming is good, doing is better!
I am truly thankful to have come across Blanca, who has a wonderful way to pull things into clarity and guide you through your own process of understanding. Her session was insightful, warm, fun and touch the right note in a serious yet light way. I would recommend anyone who's looking for a creative way to open up and lighten up to contact Blanca, now, no, yesterday!
Blanca has contributed to the range of services the Career&Counselling Services of the TU Delft offers her students and PhDs, not only with original content, but with almost limitless passion. She delivers her workshops and presentations from personal experience, having worked in the corporate field, being an international in the Netherlands, with a drive to educate, not only for a program, but for life. Her workshops are highly appreciated by our students and PhDs, and also for our team, meetings with her are very inspiring, testing our values and driving us to thinking new ways.
If anyone can coach people to do this (build the heart centered economy) she can.
I was drawn to Blanca's warmth and enthusiasm the first time I met her. She really does have the energy to make a difference in the world. Her ideal is a heart-centred economy - every leader loving what they do and having respect for their staff.
If anyone can coach people to do this she can. She has the right mix of out-of-the-box ideas and encouragement.
You and your story, the combinations, are incredibly inspiring and life changing. Thank you!
The course with you inspired me to "go get" my own life, so to speak. Now I am so much more focused on how to live the life I desire for myself and how to support others. Brazil has given me the opportunity to live close to the ocean and the nature I love. I'm building a business (Inglês em Poucas Horas) and my first home for a client. I guess Architecture will always be part of my offer to the world. I'm also working with the community in my village, in the Northeast of Brazil, to develop a more sustainable (human)environment. I have grown tremendously the last couple of years, and this fantastic process started with your course in Amsterdam.
Thanks so very much!
Don't let her pass by without catching it.
The difference between ordinary and extraordinary is that LITTLE extra. That is Blanca , a woman with an extraordinary talent and aptitude to speak to others. It's nothing enormous about her, just a little twist making a full modification. She's not just another inspirational speaker and coach, it's that extra that makes her reach into your heart giving you the strength to move the next mountain.
Blanca has a self-confident attitude that can be contagious. Don't let her pass by without catching it.
I luckily met Blanca in a workshop organized at the university. She was super energetic and super positive. I am really impressed and inspired by her stories and her perspective of life. I would definitely recommend young professionals to get in touch with Blanca and get enlighten. It will be a unique experience in which they can discover the desires and passion they carry that they were not aware of before. Dear Blanca, thank you for this wonderful workshop once again and please keep touching our lives with your awesome passion about life.
I feel the coaching has been transformational and really met my needs. It has helped in building a toolbox of changing my mindset that I can use in everyday life. I received a good balance of encouragement, honesty and being pushed to challenge myself. It has been a great learning experience. I really love the way Blanca conducts herself and lives very true to her values and her core. Having that presence in my life made a big difference. Before the coaching, I was more willing to listen to others and less kind to understanding what my needs were. This has been a big learning curve for me as I've started to make a shift and listening to my core values. It also has helped in feeling encouraged to continue on my life path and also encouraging others too. I think the other thing that has really helped is that I now see the time in each moment, such that it's helping me realize that I can make different choices and building this muscle is part of my journey. The coaching has also helped me to tap into my higher self and realize I can change my life path. Thanks Blanca!
Blanca Vergara was invited to give a conferment for The International Woman' s Day I have to say that She made our event great!!! The audience appreciated the subject and in particular her sense of communication, professionalism, sense of humor and warm attitude. Blanca gave us the opportunity to be part of this event thanks to her interactive approach. We strongly recommend her services.
Blanca learned me to shift my old wrong believes and guided me to spread the word of love and universal laws to the new dimension in my business. I fully recommend Blanca as a business coach! Iva www.bohemianinspiration.nl www.ivaschubart.com
You literally inspired me and tapped something inside me. Your workshop was enriching for the heart, the mind and the body. Your energy is radiating and I lived the positive vibe. I salute you for the courage and confidence to dream of a better you and contribute to a better world and I can only be inspired to reflect at myself and aim for a better me!
Blanca Vergara deeply engaged the audience with her highly inspirational talk and her capacity of quickly grasping feelings and humors. Blanca presented her story during International Women's day celebration at J&J. She highlighted how we push ourselves on things that we are not passionate about leaving behind our true desires. Blanca provided a number of techniques to identify and overcome the barriers we put ourselves to not achieve our dreams. Blanca stressed how important it is to have vertical goals, have the courage to make decisions and take massive self-care. The audience left not only inspired but with an action plan!'
"Making the Dual Career Couple Thrive"
Blanca's lecture was very inspirational and the frameworks could help my relationship to develop further and create a stronger grownding.
Blanca worked with me for almost an year, during my MBA at RSM Erasmus University. She helped me to find clarity and balance in my personal and professional life, to better understand myself and have the courage to follow my dreams. If your company needs to increase productivity or if you are just looking to achieve peace of mind or rediscover inner potential, turn to Blanca for advice! She has tremendous passion, energy and insight and it's going to be a pleasure to work with her!
Blanca is exciting and challenging. She gets to the core of the issue and offers insight, options, and priorities. She is generous with her expertise and knowledge to help people move forward in integrity and productivity. I highly recommend her to anyone anywhere running a business.
Blanca gave an insightful and inspiring workshop to my clients on "Making the Dual Career Couple thrive" She has an authentic and powerful way of connecting with her audience. She knows how to understand the pain points and offer practical insights and solutions. I would highly recommend Blanca for group workshops, mentoring sessions and speaking events.
Blanca has been extremely generous in sharing her experience and advice with me. With her help, enthusiasm and encouragements, she enabled me to define and validate a business project. I recently started a new business project and I continue to refer back to the tools, techniques and ideas she shared with me. She's a wonderfully positive person and I am so glad I was able to benefit from her wisdom and experience. She is truly inspirational!
Life changing!
In life, you meet many people but only very few have the power to change your life.
Blanca has this power, and this is maybe because she does what she likes to do in life, and she does it very well. Only in one hour, I saw her touching the heart of more than one person, all with different backgrounds, nationalities, and ages.
Whether you work for a company or have your own business, there is a lot you can learn from Blanca.
She is such an inspirational and intelligent woman, that I consider myself lucky that she crossed into my life.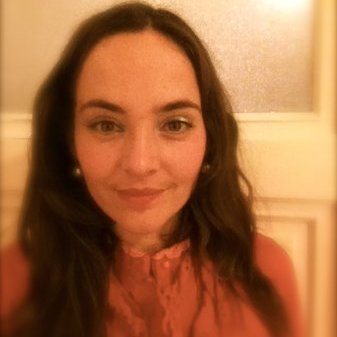 Nina Beem
Chorographer, Amsterdam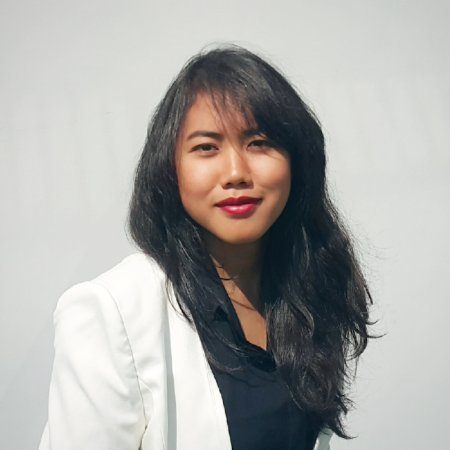 Dwisetya Safirna Widyaratih
Biomedial Engineer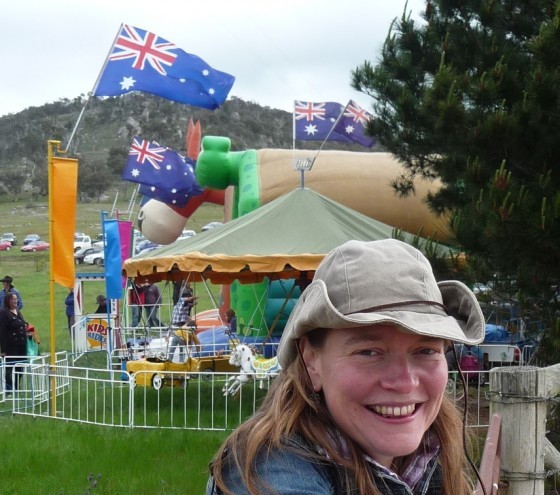 Marianne Korten
Soul At Work, Australia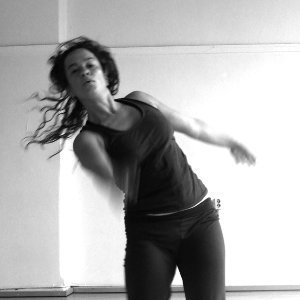 Sarah Kate Gardiner
Author of The Soul Surival Kit & maker of movements, moments & ordinary miracles.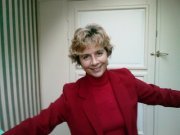 Titia Hennemann
Illuminosa, Amsterdam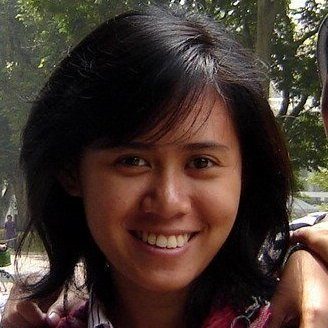 Rosalia Adisti
Participant of the Breakthrough thesis program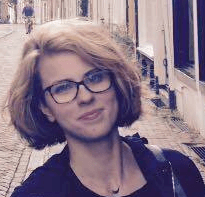 Kamila Waszkowiak
Engineer, Delft, The Netherlands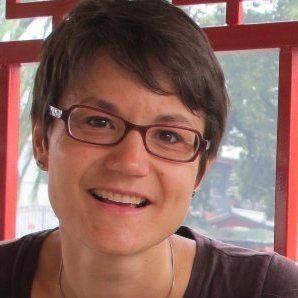 Kristina Walther
Career and Development Advisor at Shell Outpost, The Hague, The Netherlands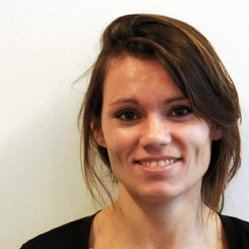 Rianne Duindam
Architect, Amsterdam, The Netherlands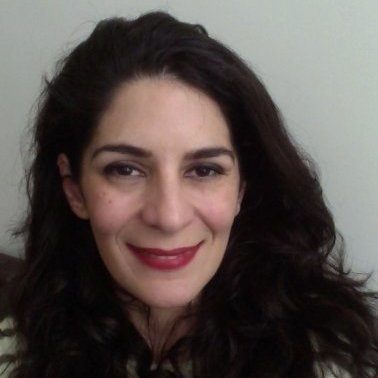 Mariana (Max) Besana
Maracuya, Utrecht, Netherlands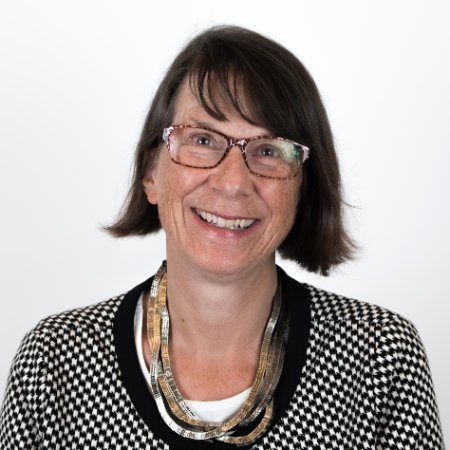 Caroline Scheepmaker
Head of Career & Counselling Services at TU Delft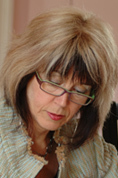 Faye Cosar
Independent Consultant, Amsterdam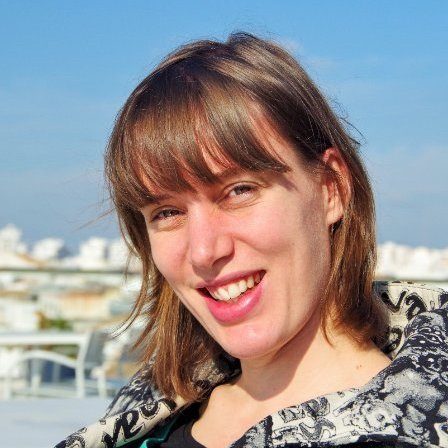 Janice Langeslag
Mechanical/Control Engineer, Delft, the Netherlands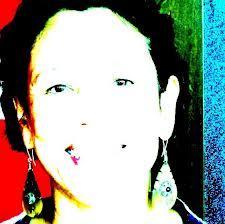 Juliette van der Meijden
Architect, Brazil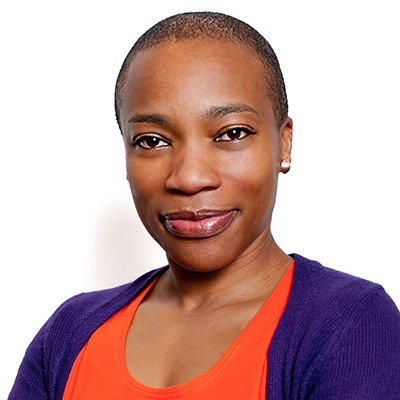 Laverne Hunt
Speaker, Amsterdam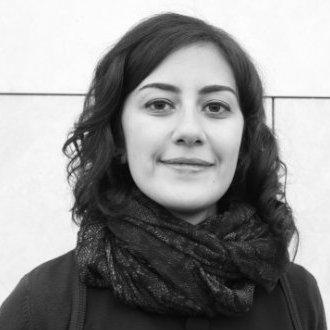 Duygu Kaynak
Industrial engineer, Delft, the Netherlands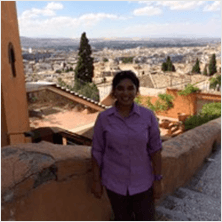 Sumaera Hassan
Astellas Pharma, London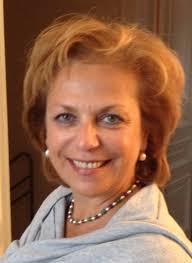 Maria Glowacz de Chevilly
European Commission, Brussels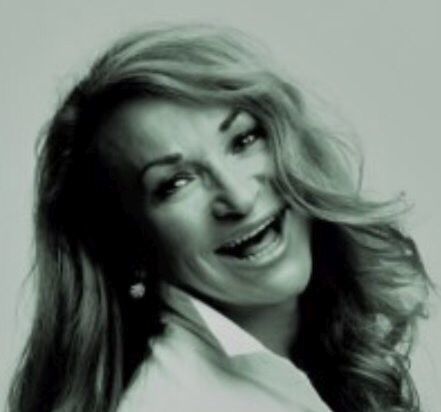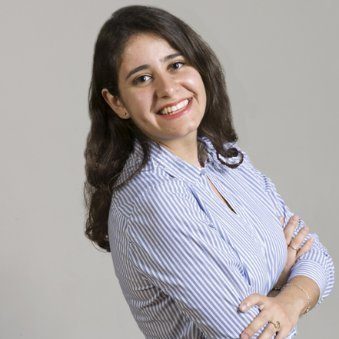 Farah Abi Morshed
Corporate Banker, Amsterdam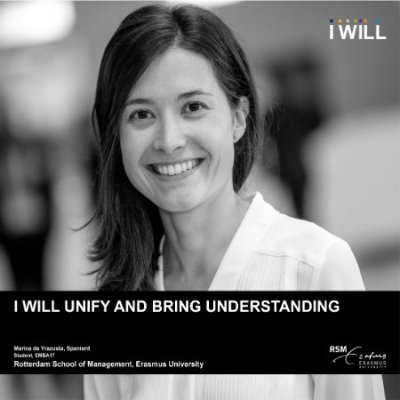 Marina Yrazusta
Chairwoman of Force, Women Advancing in the workforce, Johnson & Johnson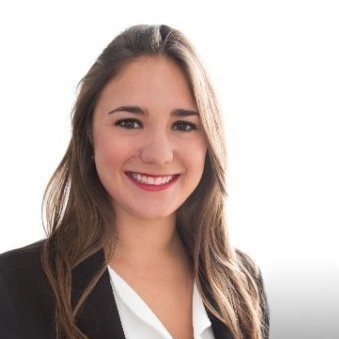 Daniela de los Rios Flury
Rotterdam School of Management MBA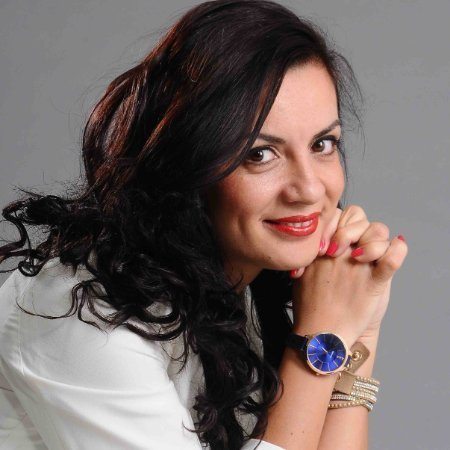 Diana Spiridon
Distribution Strategy Director CEEMEA Discovery Networks International, London, UK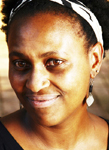 Alycia de Kraa
Instigation, Brussels/Amsterdam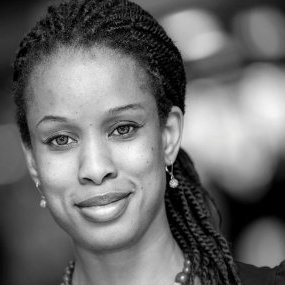 Tamkara Adun
Career and Development Advisor, Shell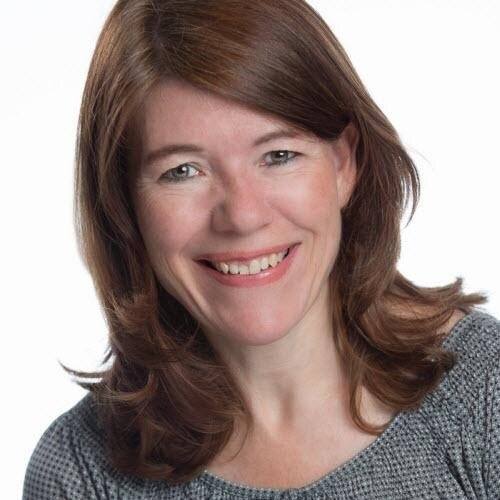 Mary Lumley
BornToBeSocial, France

Carina Bravo Plancarte
Recruitment manager, Rotterdam, The Netherlands


Get More​
Sent directly by me to your inbox
​A weekly dose of enthusiasm to accompany and empower your journey