Thank you, thank you, thank you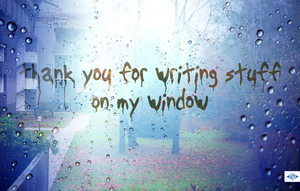 So many things to be thankful for!
I feel extremely grateful for so many reasons, towards so many people. Today I shall dedicate my time and attention to say thank you.
To start with: thank YOU! Thanks for listening in! Thank you for all your blessings!
Thank you!
Relevant Post
It's never done AND that's great
The Ultimate Source of Invincibility
Relevant Links