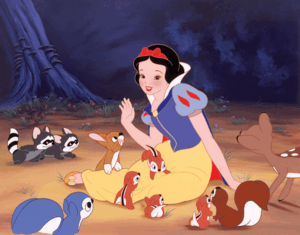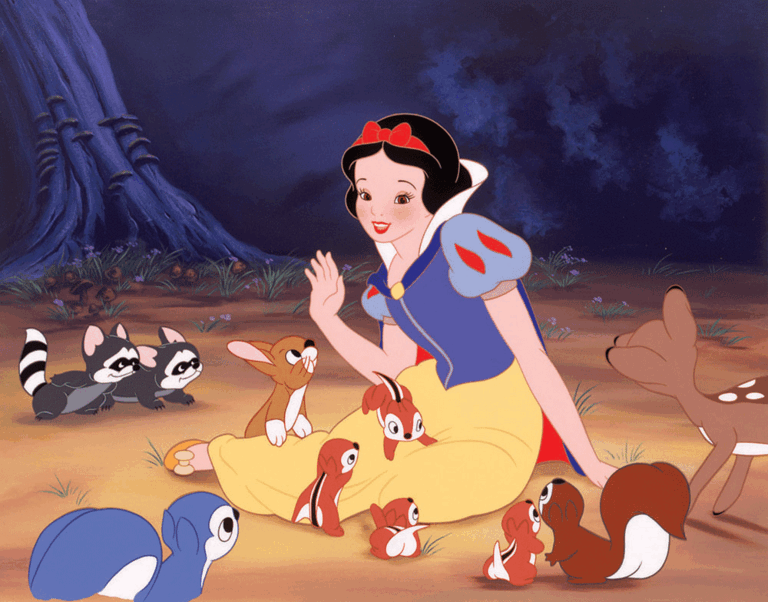 What do Eckhart Tolle has to do with Snow White?
Well, they met in my mind and heart this morning and they had a wonderful sharing moment.
Snow White thought me to apologize to my inner protectors when I'm walking in the woods and feeling fearful. Because you see, our inner protectors (those qualities of our soul that are usually in the shadow / our ability to empathize, to listen, to be silent, to help, etc. / the deers, the rabbits, the squirrels, etc.) are there for us. They are wonderful elements of our personality that today's world has labeled "fluffy". Today's game is about testosterone, aggression, action… So, we're terribly afraid of the silence.
Of course, that is where Eckhart Tolle kicks in! I found a quote of his book "Stillness Speaks" (loosely translated from Dutch): "What now is judged unwanted, can later be understood as a perfect event in your life". We judge our silence, our inaction, our lack of results… as "bad". We don't realize that all that "darkness" is perfect environment for our spiritual, personal and even business growth. Dry the tears. Look around. See the jewels in your cave. See the deer in your woods. See the magic in your life and business.
Listen how stillness is talking to you.
Relevant Posts
How to listen to your spiritual guidance while running your business
How to be one step ahead of surprises
Relevant Links