Do you have a chaotic life?
Join the club!
You are human. Nowadays we all lead a chaotic existence. We are living in unprecedented times. All is change. In fact the rate of change – in almost all variables – is about to become exponential.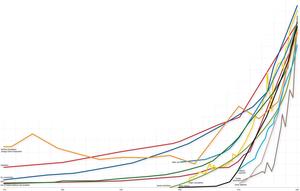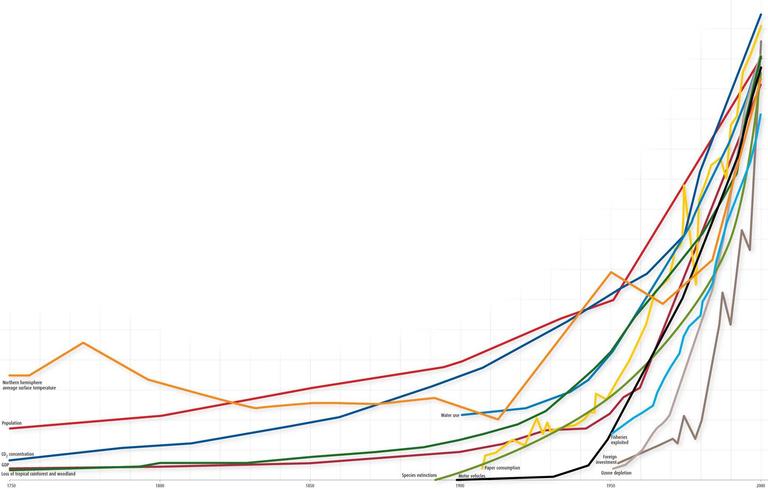 Some examples of variables growing exponentially are:
Technology, human population, ozone depletion, foreign investment, fisheries exploited, paper consumption, water use, species extinctions, motor vehicles, loss of tropical rain-forest and woodland, CO2 concentration…
Meanwhile our mind can just handle incremental growth. Our brain cannot cope with this rate of change any more. We cannot take decisions in the same way we have been doing so far. We need to start using of our most intelligent brain: our heart.
Yes, more than 30 years of research in cardiac studies have proven that the heart is not just a blood pump, but much more. In fact, science now has proven that the ancient metaphors and poems of the heart are true. It is the place from where we can take decisions with compassion, courage and clarity.
Today I offer you three strategies to engage your secret weapon, your heart.
1. Gratitude
Connect with all that you could be grateful for. Simply look at which is in front of you. Look at your hand. Feel that gratitude for you hand. It is perfect. Look at all the bones, muscles, tissues and your nails. Think about all you can do with it. Think all you can feel with it. Feel that sensation of gratitude from your heart.
When you do this exercise, when you feel gratitude, dopamine is released. This magical hormone makes us feel unstoppable. In fact it improves both our physical and psychological health.
The benefits of gratitude are not limited for the person who is being grateful. The person who receives your gratitude has as well a burst of dopamine. Even more, if someone else was observing, he will also get the same dopamine burst.
Start the blessing of gratitude. Be grateful about everything, all the time. You will see the entire world changing: your body will be healthier, your mood will be positive, you will be full of energy, your relationships will improve… You will be above all that chaos.
2. Breathing
To manage the sensations of the birth process, I learned the Hynopbirthing method. It was amazing. I not only didn´t experience pain, but I experienced ecstasy in both birthing experiences. (I don't use the word "delivery" on purpose. Packages are delivered. Babies are birthed).
After that experience, of changing my fear into excitement through breathing, I learned of many scientists and spiritual teachers that teach the very same. You don't need to be in the middle of the birthing experience to feel joy and excitement. You can enjoy that any time.
The point is that breathing changes the hormones that we produce in our body, with that the feelings that we experience. Are you ready to know the "secret" breathing?
Simply breathing slowly for as long as you can, expanding your whole chest and belly. Just let the air in. Then, breathe out as slow as possible. Just let the air out.
As it happened to me you will produce oxytocin (this is also applicable for men!).  This is called the love hormone. Benefits?
•    Promotes attachment
•    Solidify relationships
•    Eases stress
•    Improves social skills
•    Fosters generosity
Take any fear and do this breathing once. You'll experience a great change. Do it a couple of times, you will fall in love with it and its effects. This, again, puts together what all the ancient cultures already knew and all the latest scientific knowledge.
Just breathe in and release, with ease, for as long as you can.
3.Connect within
It doesn´t matter how you do it. You can call it zen meditation, vipasanna meditation, mindfulness, transcendental meditation, Qigong, yoga, journaling, intuitive painting…
I have years and years of searching what feels better for me to connect within. I´ve tried so many methods and I have found the one that feels better for me: Journaling. I love the ease that words provide me.
I have recently learned that Abraham Lincoln was just like me. He used writing to connect with his heart. He started writing poetry. It is so interesting to see his first texts, just like the one about the Niagara Falls, where he is tiptoeing into expressing his emotions. You see here how he stopped himself from expressing all that he was feeling. However, in his last years his words were his greatest allies. He could not only express his own sentiment, but heal his most painful wounds. In fact, even if his personality was very depressive and even reclusive, this habit saved him after the devastation of losing his dearest son.
I give you this example to inspire you to build this habit of connecting within with a lot of self-compassion. It is a process. Be patient and caring for yourself. Try different methods and once you find the one that makes your heart sing, keep using it. Be persistent. You will see that connecting within will give you the coherence that will allow you to thrive in the outer complexity.
So here you have it. To thrive in this complex and chaotic times, your heart intelligence is your secret weapon. To activate it: be grateful, breath with ease and poise and last but not least connect within. You will live a coherent harmonic life while all around you is chaos.
Tweetable quotes
The heart is not just a blood pump, but much more. It is the place from where compassion, courage and clarity come. @BlancaVergara
Be grateful about everything, all the time. You will be above the chaos. @BlancaVergara
Connecting within will give you the coherence that will allow you to thrive in the outer complexity. @BlancaVergara
Exponential growth image from Ecological Economics