Are you fine? Fed-up, insecure, nervous and exhausted? FINE is not for you!
Turn your life around! You deserve it!
I got for you a brand new acronym, one that you won't forget easily: LSD.
Curious? Come and listen in! After this you'll make sure every day of your life has a huge dose of LSD.
….
AND?
Did you like it? Please do so (I mean, click on the LIKE button/thumbs up sign)
Did you like it? Do you know people who need this content? Share it! Share it with your dear ones in any way you want: Facebook, Tweeter, LinkedIn or good old email.
Do you feel you need to share your insights and experiencing changing around your life? or being "FINE"?  Please do feel free to share with us! Add a comment below. We'll appreciate it very much!
Looking forward to see what you'll create with your daily dose of LSD,
Blessings,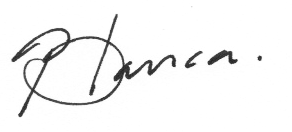 Tweetable quotes
Stop being fine (fed-up, insecure, nervous and exhausted) – @BlancaVergara
Turn your life around with LSD (Love, Service and Daring) – @BlancaVergara
Love is the power that creates worlds – @BlancaVergara
Love is the power that wakes you up in the morning with the desire to be there for them – @BlancaVergara
Can you be love today? Be love – @BlancaVergara
What is life if we don't lose ourselves for the rest of the world? – @BlancaVergara
Make a life a big party where you give your best gifts: your talent, your presence, your ideas, your dreams your stories – @BlancaVergara
What is life if it is not for growing? – @BlancaVergara
Reconnect with the power of children: Daring – @BlancaVergara
Dare, keep young – @BlancaVergara
Dare to be bigger. Dare to learn. Dare to do scary, difficult and new things. Dare to grow younger – @BlancaVergara