Did you forget how wonderful life is?
Have you been recruited by the critics and complainers club?
Quit! They are robbing you of your energy and possibilities!
Come and join a new club, the one that gets all the good stuff! Curious? Check out our today's video.
Inspired?
Share the love!
Share this video with your friends and colleagues. Share it with anyone who would like to make more out of their lives.
Now, I would love to hear from you!
Come to my blog and have your say. Share with the community your appreciation secrets. What works for you? How do you manage to stay away from criticism and complaining?
Your comments will support the journey of others. Please do feel free to share.
Thank you in advance for your sharing of this message and for your kindness and openness in your comments in the blog.
Love and light,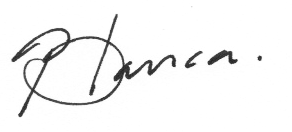 Tweetable quotes
Joining the club of the complainers robs us from our energy
 Complaining robs us our power
 What ever we complain about grows
 What you praise grows