Are you

stealing

from yourself?
Stop under earning

and catapult your business into its highest contribution

Stand out from the crowd, raise your prices and attract just perfect customers, with the power of authenticity.

"I would love to, but cannot afford it"?
How would your business change if you wouldn't hear this answer ever again? how would your life change?
I am Blanca Vergara and I'm excited to share with you how to vanish this question. I know, this is one of the most annoying answers we can get as an entrepreneur. It used to drive me mental. I started to believe that it was true, that they didn't have money. As I grew as an entrepreneur and as a person I realized that it had nothing to do with them, but everything to do with my own perception of my own value. Yes, how much we value ourselves reflects directly in the perceived value of our products and services.
We need to upgrade our appreciation of ourselves to be able to accurately communicate the value that we bring to our customers, to the world.

There is a
perfect fit

between you and your perfect customer


When you base all your business on this perfect between you and the people who are meant to serve, everything changes. You won't need to chase customers. They will come to you. They'll be happy to pay your price. They will be 100% committed to do the work you teach.


Stop stealing from yourself and value your own value, today!


At the end of this program,
You will raise your prices. You will find price point that will not only increase your income but also will attract more than perfect customers
You will stop guessing when money will come. You will build a business system that generates consistent income
Here is what you will receive in
this highly structured program

This is a five modules program
Module 1. Effective Business Mapping
After a long period of undercharging, we are lost. We are in the country of pleasing.
Now it's time to move out of there and create a brand new geography.
The first step of the course is for you to stop settling for what you can get. You will redefine your ambition. You will and stretch it to what you truly want. You will reconnect with your power.
After this module you will have renewed energy and power.

Module 2. 10X Pricing Strategy
In this module you will give yourself a raise.
In this module you will learn how to translate your renewed self - appreciation into a brand new price for your services.
Here you will learn the formula to multiply several folds your price.
You will understand why raising your price will raise the quality of your customers, their commitment and engagement.​
Module 3. Personal Power
By now you will have butterflies in your tummy!
You will have an increased price and focus on your market, but you might be thinking:
am​ I good enough to do this?
will I be able to actually say this amount of money?
I'm terrified

Here you will overcome the fears and doubts that are stopping you from actually multiply your pricing
Module 4. Sales Masterry
What if you could sell with your heart and soul?
What if every sales conversation left you with a sense of serving to your highest level of contribution?
I'm going to share with you a technique that has made me thousands and thousands of euros. What I love about this technique is that it's completely heart centered. Its basis is the connection of the customer's problem with your services. If this is tangible and strong, the sale is automatic. If it doesn't, there is not need to force anything. Huge peace is the outcome of this conversations, no matter if the customer invested or there was no fit.

Module 5. Consistent Cash Flow System
Structure gives you freedom!
Your business needs a structure that will allow for consistent cash-flow, growth and speed. Once you build this kind of structure for your business, you Here you will learn how to set up the system so that you can enjoy consistent inflow of customers and cash.
You will have access to this training
forever
Each module will be delivered in a webinar of about an hour. You can follow the course at your own pace and come back to the content forever. So, you can implement it all at your own time and if some changes come to your business, you can use this knowledge to update it.
In addition to the Value Your Value Course you will receive these
valuable bonuses
bonus #1
Individual Coaching Session
Once you complete all the program, you will receive an individual coaching session, so that you can implement all the learning. During this session, you can clarify any of the concepts and its application to your own business.
​After you completed the five modules, you will have a one on one conversation with me. We'll discuss your specific situation and set you up for success. If there is something stopping you, we'll identify it and tackle it together. This coaching session is designed to support your unique needs. So you can use it in whichever way you need.
bonus #2
Heart Centered Goal Setting

To take your value a notch higher, I have a special class for you. In this class you will gain clarity on what is precisely what makes your feel alive, those things that you must have in your life to make it absolutely perfect.
When you connect with this knowledge you will value yourself even more. Imagine what this will do to your business!

Want more proof that
it works

?

Value Your Value is the right title for the whole process of the program.

It's so complete and in the right order that for me every session was an 'aha' moment of realization and inspiration. I was blind (or scared) to move forward in this, and find the profile my perfect client and shape my vision of what I know I can offer as a professional. By the end of the program, I felt so positive and hungry of more, wanted to keep on having that synergy Blanca offers in each session and afterward. But mostly I feel ready, ready to explore my potential, value my value for myself and for others and ready for action.
I would profoundly recommend Blanca's program to anyone who has this fear and doubt to be able to offer something unique as a professional. We are all unique and add value in different aspects for any type of projects. Just don't be scared of what life can bring you and what you can do about it.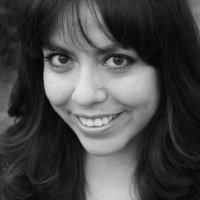 Monica Velasco
Urban Architect