Soar Monday Morning Meditation (free)

​Have they taken the floor of your feet? ​
As uncertainty becomes more present than before, the need for grounding and centering our mind becomes more and more important.
Because of that I created a free weekly meditation session. Everyone is welcome. Men and women. Religious and agnostics. Entrepreneurs, unemployed and executives. Young and younger.
We'll create an oasis of love that will allow you to use your most intelligent part of the brain while making decisions these days. ​So that each action you take is a force for good.
​I've joined Blanca's morning meditation series at the beginning of the Coronavirus crisis and since then, they've become my anchor in this strange situation that's sometimes so hard to navigate. Each day, they help me to connect to myself, all the while gently guiding me on my journey to build a business I can pour all my heart in. ​ ​Jana Krizanova
Emerge | ​Translate Uncertainty into an Irresistible and Heart Centered Offer
​Don't believe YOU could make money with your dream?

Let alone NOW?

Sure! That's what many people think (and make true with their thoughts). This is nothing but a belief (a chronic thought). This idea got programmed into our mind from early childhood.

You may change it! You may prove everyone wrong: your ancestors, your peers....

Let's investigate this thought. Our dear patroness saint Eleanor Roosevelt said: the future belongs to those who believe in the beauty for their dreams.

And it's true!

Look at history: the moments of greatest challenges give us the opportunity to innovate and to raise as leaders.

We're in front of a great opportunity.

​I distilled my decades of experience in a ​retreat so that you can have the offer to deliver your vision and be of the greatest service now. ​

If you feel inspired, act now. ​ Are you in?

Blanca is a genuine and remarkable heart-centered entrepreneur. She will inspire you and empower you to craft/improve your business, in alignment with who you truly are and the impact you want to make in the world. Thank you Blanca for your incredible work enabling women to create financially profitable businesses. Julieta Timane
Master Your Money Mindset | Two Day Retreat
Soul-preneur​,

Are you tired of settling for less than you are worth​? ​
Are you ​longing to be financially independent doing what your soul ask, yet something within is stopping you​?

Then join me, ​Blanca Vergara, as ​I hold the space for you to get real and finally see what's possible for you​.
Tame the inner Dragon that clouds your vision and allow wild wealth to flow.
Blanca is very energetic and passionate to bring the best out of women. She cares about your goal and listens carefully to what you need. She sees beyond and makes you see the world of opportunities. She is very sincere and authentic. I highly recommend her ​retreat. At the end of the retreat, I had so much better clarity on my position in life and the actions I should take.
Liza Rassei PhD MBA
Bridging Innovation to Market
Private Mentoring with Blanca
​I enjoy working with fellow soul-preneurs directly as a mentor. After working with me, ​
you'll have the clarity, confidence and courage to transform your business and your life in the direction of your new vision. We'll be working on your mindset: your beliefs, values, fears and paradigms
you'll have a clear and powerful strategy that will allow you to adapt and change best tactics as the environment requires. In other words, you'll have both speed and strength. We'll be defining here your ideal client, the transformation that you provide and how to better communicate that into the market
you'll have a methodology that will allow you to revisit your business and life strategy when necessary
you'll have the tools and techniques that will allow you implement your strategy and get it ALL done, including the lifestyle you design and you deserve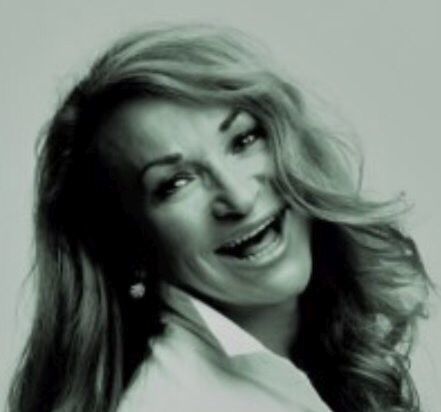 Blanca learned me to shift my old wrong believes and guided me to spread the word of love and universal laws to the new dimension in my business. I fully recommend Blanca as a business coach! Iva www.bohemianinspiration.nl www.ivaschubart.com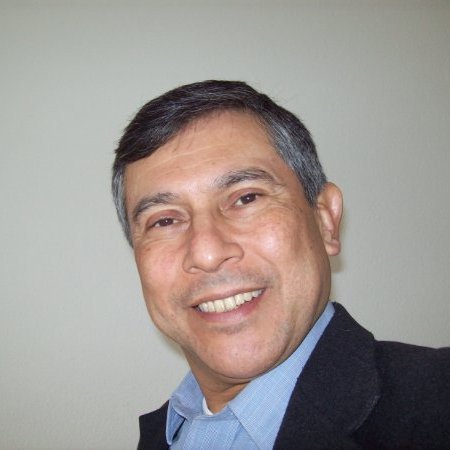 Thanks to Blanca, for I am now focusing on creating the realization of the heart-centered service society.
She has shown exception vision on teaching profitable and holistic values.
Bravo Blanca!
Edward Ybarra ,
Business Developer, Brussels, Belgium

Blanca has been extremely generous in sharing her experience and advice with me. With her help, enthusiasm and encouragements, she enabled me to define and validate a business project. I recently started a new business project and I continue to refer back to the tools, techniques and ideas she shared with me. She's a wonderfully positive person and I am so glad I was able to benefit from her wisdom and experience. She is truly inspirational!
Mary Lumley ,
BornToBeSocial, France
Clarity; inspiration and tools to jump start their career or business! The coaching sessions I received from Blanca to sort out my company's vision and handle obstacles were the key to get me back on track. Her openness, sharp insight and variety of techniques left me with a new focus and energy to create my own future. I recommend Blanca to anyone who seeks clarity; inspiration and tools to jump start their career or business!
Marianne Korten ,
Soul At Work, Australia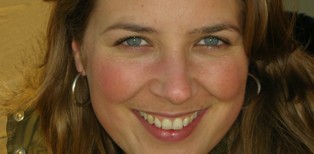 In a very short time it was clear to me which direction I had to go with my business.
I've had a great experience working with Blanca. She coached me in a very pleasant way and gave me inside in my own wishes and passion by asking me important questions. In a very short time it was clear to me which direction I had to go with my business.
I would recommend Blanca if you need someone to help find the direction YOU want to go!
Annegien van den Ende ,
Filmmaker, Amsterdam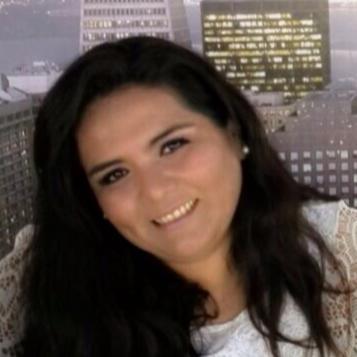 Hola Blanca, antes que nada quiero saludarte y agradecer a Dios y a la vida por coincidir en este momento de mi vida.
Agradecerte a ti por tu tiempo, palabras y experiencia.
Suelo ser buena para escuchar y dar mi opinión o punto de vista si así se me requiere en vías de que el otro esté bien y en esta sesión que me regalaste me pude escuchar y darme cuenta que necesito escucharme y permitirme ser yo otra vez, reconciliarme conmigo.
Fue una hora donde gracias a tu calidez y alegría pude sentirme con la confianza de expresar mis sentimientos y decir esas cosas que desde hace mucho tiempo tengo atoradas y para mi sorpresa me di cuenta que mi mayor limitante he sido yo y mis miedos. Así que que paso a pasito pero de manera constante me comprometo a quitar eso de mi vida y seguir viviendo cada día con alegría y emprender cada sueño que tengo de manera exitosa.
Blanca gracias por esta hora que ha sido y será un parte aguas en mi vida para bien.
Un abrazo y bendiciones para ti.
Con cariño,
Elsa Mariné Angulo Bernal.
Elsa Mariné Angulo Bernal.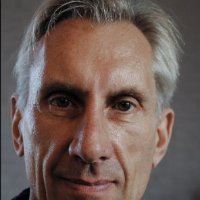 I had a great session with Blanca, where she coached me l to a deeper understanding and insight of the issue I am dealing with. This all within a short time. This insight will help me change my business to a more successful one.
Nick Heising ,
New Life Development, Amsterdam, The Netherlands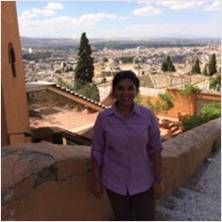 I feel the coaching has been transformational and really met my needs. It has helped in building a toolbox of changing my mindset that I can use in everyday life. I received a good balance of encouragement, honesty and being pushed to challenge myself. It has been a great learning experience. I really love the way Blanca conducts herself and lives very true to her values and her core. Having that presence in my life made a big difference. Before the coaching, I was more willing to listen to others and less kind to understanding what my needs were. This has been a big learning curve for me as I've started to make a shift and listening to my core values. It also has helped in feeling encouraged to continue on my life path and also encouraging others too. I think the other thing that has really helped is that I now see the time in each moment, such that it's helping me realize that I can make different choices and building this muscle is part of my journey. The coaching has also helped me to tap into my higher self and realize I can change my life path. Thanks Blanca!
Sumaera Hassan ,
Astellas Pharma, London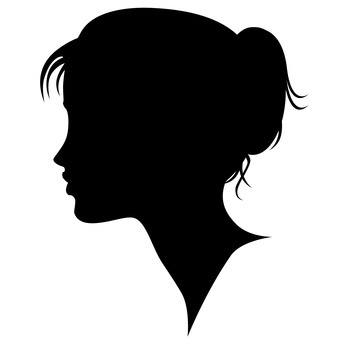 Before the coaching session I was experiencing negative effects created by stress. This effected my health and relationships. Besides perfectionism, one of the factors causing the stress was my uncertainty about my skills. e session I learned ways to structure my stress and that there are others who experience the same difficulties. After the session I followed up on guidance Blanca had provided me with. Today I am still using them. It is also the awareness Blanca created in my head, that I do things with more attention. Resulting in being happier an feeling less stressed. Some of the things I integrated in my daily life: Each day I write down what I want to do that day and what I want to achieve that week. In periods with deadlines I give myself time to chill, this results in more motivation and power to continue afterwards. Saying to myself that I know I have the skills and drive to graduate.
Sunna Schuijt ,
Architect
Blanca is not just innovative and brilliant, she really cares about helping your business grow.
Blanca is not just innovative and brilliant, she really cares about helping your business grow. I enjoyed working with her in the Change Agent series. That experience helped me fine tune the focus of my business which is helping people while creating a profit for myself.
I highly recommend working with Blanca if you have the chance.
Leah Oviedo ,
Writer, San Diego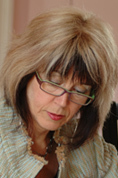 If anyone can coach people to do this (build the heart centered economy) she can.
I was drawn to Blanca's warmth and enthusiasm the first time I met her. She really does have the energy to make a difference in the world. Her ideal is a heart-centred economy - every leader loving what they do and having respect for their staff.
If anyone can coach people to do this she can. She has the right mix of out-of-the-box ideas and encouragement.
Faye Cosar ,
Independent Consultant, Amsterdam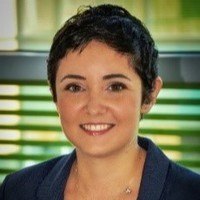 HR Manager - Heineken
Blanca is one of those extraordinary people who has the magic to get you moving, and bring the confidence that you can do amazing things! Her resourceful, spot-on conversations can make a difference no matter where you are on your path.
Thank you Blanca for guiding me to re-connect to myself!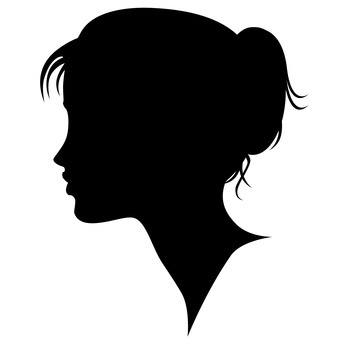 I was too hard on myself therefore I saw my accomplished goals for granted and no longer as personal achievements. Despite what I already have achieved, I asked more and more of myself and I had to keep getting better and better. I was never good enough in my eyes. Blanca showed me where I really stood and helped me to train the muscle of self- confidence ? The coaching with Blanca was an opportunity to look different at myself and to become more appreciative.
Gintare Salogubova ,
Medical practice, Den Helder, Netherlands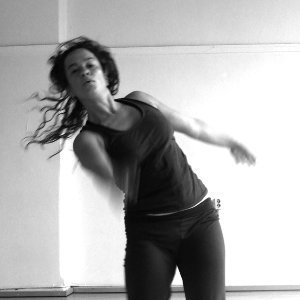 Blanca is so good you should say it twice. Your slightly American tone is a refreshing oasis in this sometimes dry ''Doe normal" desert. I work intuitively and very intensively, often feeling like I'm bull dozing over people with my enthusiasm and creative insights ... so it was such a relief to meet eye to eye with someone riding the wave with me. Respect. Our relatively short consultation had big implications. Immediately layers effortlessly dropped away ... this onion was peeled. I felt an immediate trust and allowed Blanca to witness my heart felt fears and wishes. During our contact, there was such an immediacy that the "now" was made tactile, to the point that I experienced an energetic reality shift. BLANCA WAS THE GOOD WITCH THAT HELD UP THE MIRROR AND SAID "HERE IS YOUR ROLE MODEL". I'm sure she has connections to the star ship enterprise.
May The Force Be With You Blanca and all the women warriors.
Love from Sarah Kate Gardiner
Sarah Kate Gardiner ,
Author of The Soul Surival Kit & maker of movements, moments & ordinary miracles.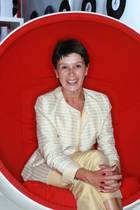 She can help us to find our passion and to use it to make profit and make our life rich, light, full of energy, vitality, dynamism, humor and to take action !
Blanca is such a heart centered woman; so she can help us to find our passion and to use it to make profit and make our life rich, light, full of energy, vitality, dynamism, humor and to take action !
Thanks Blanca to boost me to go to London and for your support.
Micheline Tanguy ,
Stylist, Paris/London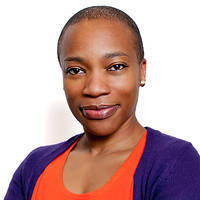 Don't let her pass by without catching it.
The difference between ordinary and extraordinary is that LITTLE extra. That is Blanca , a woman with an extraordinary talent and aptitude to speak to others. It's nothing enormous about her, just a little twist making a full modification. She's not just another inspirational speaker and coach, it's that extra that makes her reach into your heart giving you the strength to move the next mountain.
Blanca has a self-confident attitude that can be contagious. Don't let her pass by without catching it.
Laverne Hunt ,
Speaker, Amsterdam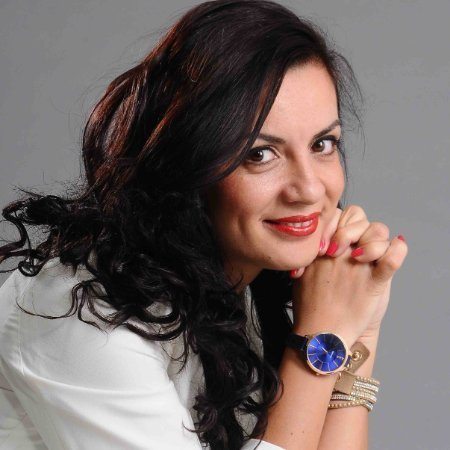 Blanca worked with me for almost an year, during my MBA at RSM Erasmus University. She helped me to find clarity and balance in my personal and professional life, to better understand myself and have the courage to follow my dreams. If your company needs to increase productivity or if you are just looking to achieve peace of mind or rediscover inner potential, turn to Blanca for advice! She has tremendous passion, energy and insight and it's going to be a pleasure to work with her!
Diana Spiridon ,
Distribution Strategy Director CEEMEA Discovery Networks International, London, UK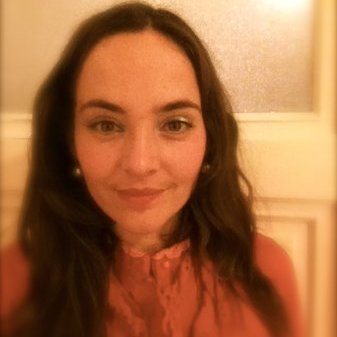 Blanca is listening for the gold. Through all the dirt she can see the gold in a person.
Blanca comes from possibility. You can feel that she's been where you've been and break through it. With only her being she inspires me to be big, proud and go for it. You can feel that she's mastered what she is saying.
Blanca believes in herself and therefore believes in you and your possibilities.
Blanca gives concrete steps that sound logical, but ones that you never thought before because you are too close and attached to your own company.
The Power Session with Blanca is a refreshing experience that helps me as an artist to take myself seriously and go for it!
Nina Beem ,
Chorographer, Amsterdam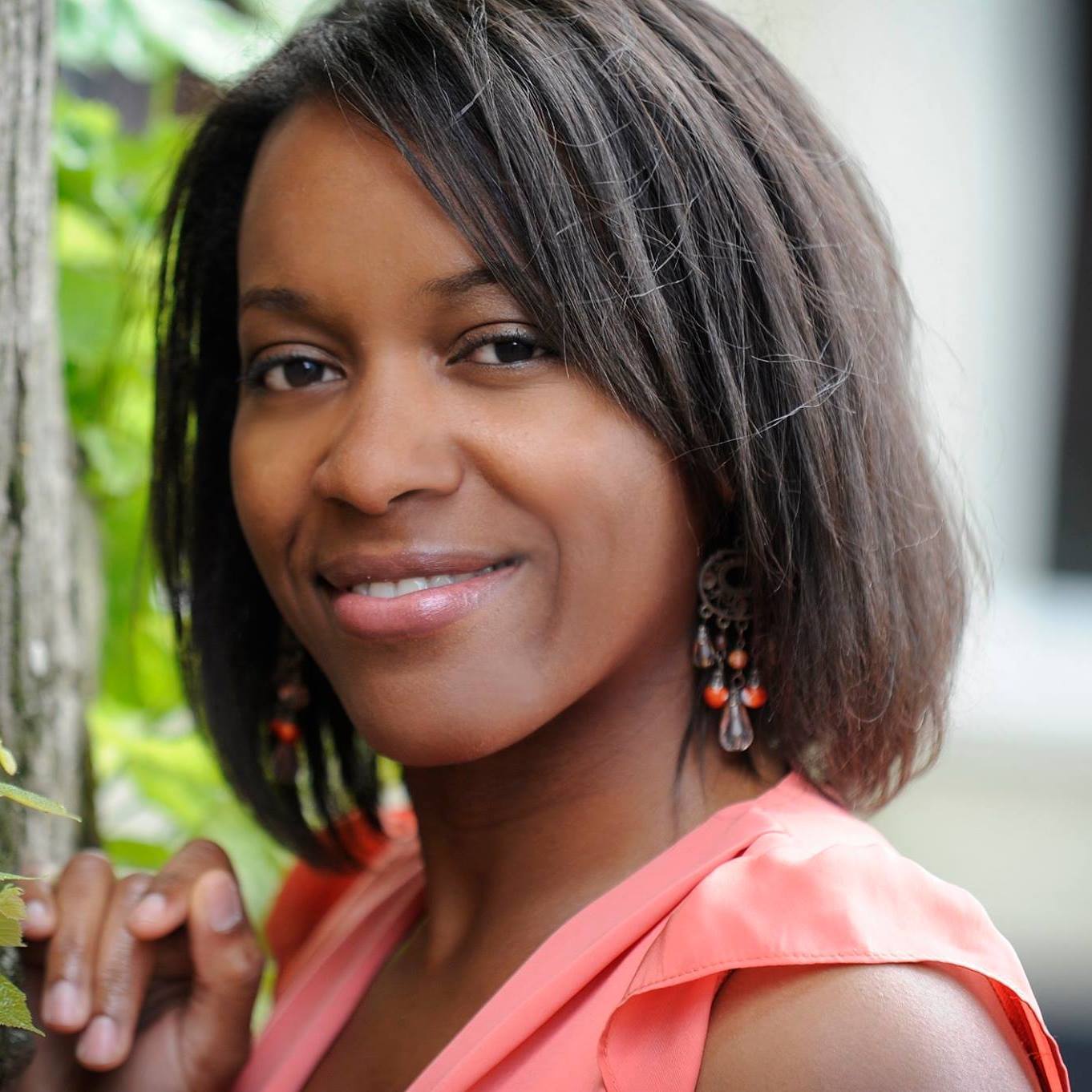 I was on a turning point in my life and was planning on taking a few months our to figure out for myself. I knew immediately that I wasn't going to do this by myself; I needed someone to help me with this / guide me through it. I googled coach and found someone thoroughly qualified. During our first session I felt horrible. This wasn't someone doing it with me. I had the feeling I was constantly being interrogated and no answer could ever be good. She questioned everything I said/thought/felt, leaving me doubting everything event more.
The search started all over again and then I came across Blanca's website. I signed up for one of her webinars and I knew it: she's the one for me. A lot of energy and just saying things the way they are got me hooked. I'll never forget what she said early on: "I'm not a coach. I don't have the patience to endlessly ask a lot of questions..." Great! Because I didn't need endless question asking. I wanted someone who knew the drill and could help free my greatness. And that is precisely what happened.
It's very uplifting, refreshing, eye and soul opening, to say the least, when working with Blanca. She, like nobody else I know, has the ability to make you feel and believe that you are worthy of being the you that you are anxious of showing.
Nancy Hart ,
Doula, Amsterdam