Soul

and Business Services
You already have a solid foundation. You are ready to fast track your business and expand your life
Preparation assignments
12 months 1:1 coaching
2 sessions per month
Access to all my online programs
One spot in my mastermind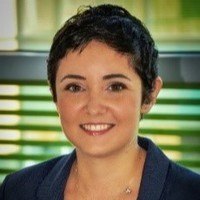 HR Manager - Heineken
Blanca is one of those extraordinary people who has the magic to get you moving, and bring the confidence that you can do amazing things! Her resourceful, spot-on conversations can make a difference no matter where you are on your path.
Thank you Blanca for guiding me to re-connect to myself!
Clarity; inspiration and tools to jump start their career or business! The coaching sessions I received from Blanca to sort out my company's vision and handle obstacles were the key to get me back on track. Her openness, sharp insight and variety of techniques left me with a new focus and energy to create my own future. I recommend Blanca to anyone who seeks clarity; inspiration and tools to jump start their career or business!
Marianne Korten ,
Soul At Work, Australia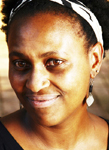 Blanca is exciting and challenging. She gets to the core of the issue and offers insight, options, and priorities. She is generous with her expertise and knowledge to help people move forward in integrity and productivity. I highly recommend her to anyone anywhere running a business.
Alycia de Kraa ,
Instigation, Brussels/Amsterdam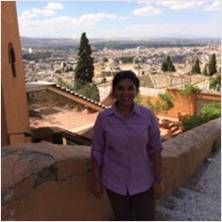 I feel the coaching has been transformational and really met my needs. It has helped in building a toolbox of changing my mindset that I can use in everyday life. I received a good balance of encouragement, honesty and being pushed to challenge myself. It has been a great learning experience. I really love the way Blanca conducts herself and lives very true to her values and her core. Having that presence in my life made a big difference. Before the coaching, I was more willing to listen to others and less kind to understanding what my needs were. This has been a big learning curve for me as I've started to make a shift and listening to my core values. It also has helped in feeling encouraged to continue on my life path and also encouraging others too. I think the other thing that has really helped is that I now see the time in each moment, such that it's helping me realize that I can make different choices and building this muscle is part of my journey. The coaching has also helped me to tap into my higher self and realize I can change my life path. Thanks Blanca!
Sumaera Hassan ,
Astellas Pharma, London

Blanca has been extremely generous in sharing her experience and advice with me. With her help, enthusiasm and encouragements, she enabled me to define and validate a business project. I recently started a new business project and I continue to refer back to the tools, techniques and ideas she shared with me. She's a wonderfully positive person and I am so glad I was able to benefit from her wisdom and experience. She is truly inspirational!
Mary Lumley ,
BornToBeSocial, France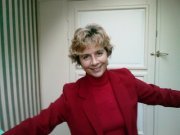 Blanca truly is one of those light-bringing people who lead us to the new world we all dream of, inspiring and in the meantime giving us the courage to do the same !!
To experience the deep ageless spiritual wisdom of the Aztecs, being brought together in a warm, sparkling, inspiring, strong and also very successful businesswoman is a present I wish everyone who wants to live and work from his heart should grant him or herself. Blanca truly is one of those light-bringing people who lead us to the new world we all dream of, inspiring and in the meantime giving us the courage to do the same !!
Titia Hennemann ,
Illuminosa, Amsterdam
Invest in yourself. Trust me, you can afford it
Create a powerful business strategy and personal growth agenda
In only 4 hours let go of expectation stress, develop a clear vision and an enjoyable plan to make 2020 a year to be proud of.

At the end of this mini retreat you'll have all you need to turn 2020 into a year to be proud of,
Clarity and focus on your true priorities

100% courage and motivation: no more self-editing and self-censoring

Tune into this season's energy of harvest and take action on your plan

20x higher chance of achieving your vision
Blanca's autumn planning session was a revelation and brought me clarity about my purpose and intention in the coming months. By guided questions it made me realize what it is that I want to keep and what I want to change and get rid of. It has eliminated a lot of stress and lifted a weight off my shoulders because I understood what I wanted and needed to do the coming period and I had a good planning. Thank you Blanca.

Violeta van Engeldorp Gastelaars - Trademark Attorney, Viesean
Invest in yourself. Trust me, you can afford it
Create a conscious
business offer
in just 3 days
We are at crossroads. Now more than ever before your actions matter. If you believe (and take action) on the beauty of your dreams, you'll be able to invent the future.
Let's write a beautiful future: greener, more loving, more inclusive, more you!
At the end of this retreat, you will
Emerge with the CLARITY and COURAGE that having a COMPELLING and AUTHENTIC OFFER will give you.
Emerge with a RENEWED sense of Self belief and a vision of the future.
Intrinsically KNOW who your ideal customers are.
TRULY CONNECT - you will no longer be alone!
Explore possibilities and find confirmation in the safety of a loving and supportive community. Make friends for live.
BE READY to finally bring YOUR GIFT to the world. You are READY to show up 100%. No more self editing and self censoring.
The Emerge On-line Retreat is fantastic. I would have to say it is the best program I have participated in after being in business for over 12 years.

It was created and made great due to the wealth of knowledge, experience and sensational heart of Blanca Vergara. The design of the program to be done in 3 consecutive days was perfect to benefit from the momentum and be ready to implement right away. The interaction with other business owners along with thought provoking processes lead to the insights and outcomes the retreat is designed to reveal. The retreat will definitely have the positive influence on my business it was ready for.
---
Deborah McNelis M.Ed. - Founder of Brain Insights, Author and International Speaker
If there's one thing I'm willing to bet on is myself. Beyonce
Master Your Money Mindset
Change your mind. Change your income

.
Are you tired of settling for less than you are worth?
Are you longing to be financially independent doing what your soul ask, yet something within is stopping you?

Then join me, Blanca Vergara, as I hold the space for you to get real and finally see what's possible for you.
Tame the inner Dragon that clouds your vision and allow wild wealth to flow.
This retreat is for intelligent entrepreneurs, those ones who have been using their mind as their main tools for a long time. Your mind has been in control of your life, in fact has been stopping your wisdom to guide you. So this retreat will use techniques that will go around her control.
Based on decades of meticulous research, this program combines the most effective evidence based techniques with the most current scientific methodologies.
I totally enjoyed the retreat and learned so much from Blanca! Her unconventional wisdom and a special intuition gift plus her real knowing of a corporate world makes a very powerful combination to empower starting entrepreneurs on their path to success. I felt very much influenced by Blanca's energy and dedication during the retreat.

Thank you beyond words, Blanca, for this amazing experience! I feel empowered to follow my dreams on building my own business!


---
Alexandra Fursina PhD - Nanotechnology Engineer


Blanca is very energetic and passionate to bring the best out of women. She cares about your goal and listens carefully to what you need. She sees beyond and makes you see the world of opportunities. She is very sincere and authentic. I highly recommend her retreat. At the end of the retreat, I had so much better clarity on my position in life and the actions I should take.
Liza Rassaei PhD MBA - Driving Innovation through chemistry, nanotechnology and people.
If you are always trying to be normal,
you will never see how amazing you can be. Maya Angelou
Build and grow a business that makes your heart sing.
Join this community and get the in-depth support you need to sell and deliver your new heart centered offer and set your business for long term success
Bloom is different than any other mastermind out there

Join us for this in depth group coaching program where you'll get the direct support and guidance to build a thriving heart centered business.
This program is for you if you want to start making sales fast, no matter if you have no online presence yet. It combines building solid basis for sustainable success and creating quick wins for now.
Hizell Regalado - Creative Mindset Booster

Investing in yourself is the best investment you will ever make. It will not only improve your life, it will improve the lives of all those around you. Robin Sharma.
I enjoy working with fellow soulpreneurs directly as a mentor. After working with me:
you'll have the clarity, confidence and courage to transform your business and your life in the direction of your new vision. We'll be working on your mindset: your beliefs, values, fears and paradigms
you'll have a clear and powerful strategy that will allow you to adapt and change best tactics as the environment requires. In other words, you'll have both speed and strength. We'll be defining here your ideal client, the transformation that you provide and how to better communicate that into the market
you'll have a methodology that will allow you to revisit your business and life strategy when necessary
you'll have the tools and techniques that will allow you implement your strategy and get it ALL done, including the lifestyle you design and you deserve