Products, coaching and trainings designed to make your best life a reality

I want to explore working with you, Blanca!
Fantastic! If you feel inspired, this is the right place, lets talk!
I apply my creativity, compassion and courage to coach leaders to achieve their full potential. Many of my coaching clients have risen to become high impact change agents. I also work with entrepreneurs and professionals from many areas who aspire to turn ambitious callings into reality.
If it feels like there might be a match between your needs and my work, then we may talk to explore what it might look like to work together. If we are not a match you will still walk away with a keen awareness about what you need to work on, on your own, in order to reach your goals. As a preparation for this conversation, I would like to get to know you better. So please respond the mentorship application.
This is a assessment where we'll determine what is the core challenge in your life. This is not about giving you the tactics (the superficial stuff that you can find everywhere). This is about the strategic choices that are keeping you stuck. Once you identify your core boulder, urgency and courage will emerge and a quantum leap will be inevitable.
Her work has brought to my life a profound transformation, a sense of action and well-being. Blanca has been a inspiring source of action, clarity, reflection and the opportunity to understand my purpose of being. I acknowledge that her work has brought to my life a profound transformation, a sense of action and well-being. If you are ready to start changing the rules in this modern economy game and discover your soul life purpose, give yourself an opportunity to be coached by Blanca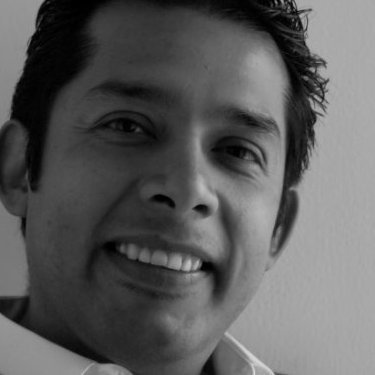 Oscar PerezFNC, Mexico
How do I apply for a Mentorship Assessment?
Click here to fill out the application. If there is a fit, I will contact you to set up an appointment.
After this session you will,
Uncover the #1 obstacle to your dream life
Give you a compelling and clear vision for your future
​Leave you re-energized about your life and its possibilities
Look at strategies to put you on the fast track to an expansive future
Clarity; inspiration and tools to jump start their career or business! The coaching sessions I received from Blanca to sort out my company's vision and handle obstacles were the key to get me back on track. Her openness, sharp insight and variety of techniques left me with a new focus and energy to create my own future. I recommend Blanca to anyone who seeks clarity; inspiration and tools to jump start their career or business!
Marianne KortenSoul At Work, Australia
Are you ready to work with me?
The pain of remaining bored, stuck and safe is becoming each day more and more unbearable. You want change badly
You are clear that you don't have the clarity on what to do next AND you are ready to do something about it.
You know your are worth investing in, specially when it's about the life renewal skills you so need now.
You are determined! You will close this year feeling the most energetic, enthusiastic and exciting YOU you have ever experienced.
You are likely NOT ready if,
You want to figure things out on your own
You are well served with free webinars and videos
Your fear for change is much greater than your fear of stagnation.
If there is a mutual match, you will here more about what it might look to work with Blanca. BTW I will NOT try to sell you something as that is not how I work. If you are worried about that, then you may not be a match for the assessment
She gets to the core of the issue and offers insight, options and priorities. Blanca is exciting and challenging. She gets to the core of the issue and offers insight, options and priorities. She is generous in her expertise and knowledge to help people move forward in integrity and productivity. I highly recommend her to anyone anywhere running a business.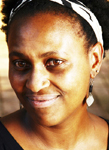 Alycia de KraaDKL, Belgium
Before the coaching session I was experiencing negative effects created by stress. This effected my health and relationships. Besides perfectionism, one of the factors causing the stress was my uncertainty about my skills. e session I learned ways to structure my stress and that there are others who experience the same difficulties. After the session I followed up on guidance Blanca had provided me with. Today I am still using them. It is also the awareness Blanca created in my head, that I do things with more attention. Resulting in being happier an feeling less stressed. Some of the things I integrated in my daily life: Each day I write down what I want to do that day and what I want to achieve that week. In periods with deadlines I give myself time to chill, this results in more motivation and power to continue afterwards. Saying to myself that I know I have the skills and drive to graduate.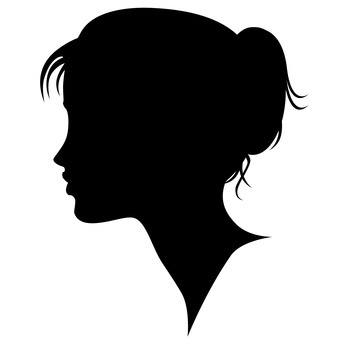 Sunna SchuijtTU Delft
I feel the coaching has been transformational and really met my needs. It has helped in building a toolbox of changing my mindset that I can use in everyday life. I received a good balance of encouragement, honesty and being pushed to challenge myself. It has been a great learning experience. I really love the way Blanca conducts herself and lives very true to her values and her core. Having that presence in my life made a big difference. Before the coaching, I was more willing to listen to others and less kind to understanding what my needs were. This has been a big learning curve for me as I've started to make a shift and listening to my core values. It also has helped in feeling encouraged to continue on my life path and also encouraging others too. I think the other thing that has really helped is that I now see the time in each moment, such that it's helping me realize that I can make different choices and building this muscle is part of my journey. The coaching has also helped me to tap into my higher self and realize I can change my life path. Thanks Blanca!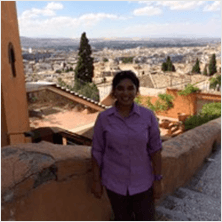 Sumaera HasanAstellas Pharma, London
I was too hard on myself therefore I saw my accomplished goals for granted and no longer as personal achievements. Despite what I already have achieved, I asked more and more of myself and I had to keep getting better and better. I was never good enough in my eyes. Blanca showed me where I really stood and helped me to train the muscle of self- confidence 🙂 The coaching with Blanca was an opportunity to look different at myself and to become more appreciative.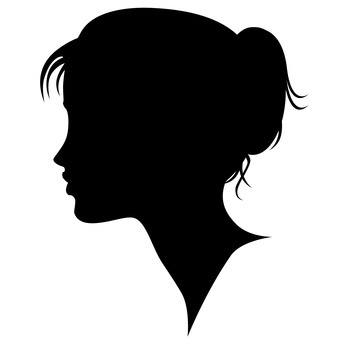 Gintare SalogubovaMedical Practice, Den Helder