When

smart women

feel rotten, this is what they do
Get everything you need to finally unleash the power within​
​QUICK MATCH TEST
Is
Play Real Big

for you?
Your

career

is a source of hurt​
You have invested years and tears in your career. However now it has become a source of pain. ​You might be enduring a bad boss, bullying colleagues, disrespectful customers and worse.

Painful

feelings

attack you: anger, guilt, shame​, or anxiety
Nagging feelings persist. You feel guilty or ashamed of your choices or results. You wish you could be caring better for "them" (family, friends,...)​ You might have experienced some kind of ​trauma. ​
Mean voices constantly label you ​"not good enough​"
When you receive a compliment, you cannot believe it. They must be wrong. They haven't yet ​found you out. So, you work even harder to one day deserve being good. ​
You want to be an

example

for your children and others

You want to ​impact the world in a positive way and inspire others, such as friends, family and younger women.

Your body is shouting

NO​
You experience psycho-somatic issues causing digestion problems, muscular tension, inflammation, pain, headaches, hormonal or auto-immune system​ imbalances. ​
You know you have great potential, yet you are not living up-to it​
You are in a job below your capabilities or in an industry that doesn't really excite you. You sell your products below market price or even give them for free. ​
You want to take your life and career to the next level
Top performers no matter the discipline or area have a coach who challenges and inspires them to go to the next level. You want a 24/7 high performance coach.

You believe you can make the world a better place
You are a proponent of change. You are fired up by the possibility of contributing to a better future for all of us. You want more impact and joy.

​If you feel
identified,

you are in the right place
The story behind

Play Real Big
Hi my dear sister,​
​I'm Blanca Vergara. I'm delighted to see you here. Some time ago I was where you are. I feel you. Your pain matters to me.
More than a decade ago, I reached the highest point of my corporate career. ​I was the most senior woman in Europe in the company I was working for. My MBA, my MSc in IT, my languages, and my previous experience put me in the position of managing millions of euros, sipping champagne and traveling globally business class. As many ​women I got there by hard work and constant self-doubt. ​
Being there not only brought me a beautiful car and a nice pay check. It also came with arrogance and loneliness. No man who was good enough for me. ​My life was empty of love and meaning. I didn't even have a cat. My health was in shambles. My period came just twice a year. The white of my eyes was yellow. I had pain in my left arm. The saddest thing ​was that I even didn't like ​that shiny job.

What brought me
in and out

?
​I became the poster child of independent women by desperately wanting never to become like my mother. She was the ​perfect woman of the 50's. She was ​a ​fragile sweet flower: quiet, making men the center of the world, depending on men, not working, not studying. My life was never guided by my own values and purpose. It was guided away from my limited view of womanhood.
I've been in a journey of inner integration and self-transformation since I couldn't answer to myself anymore: why am I doing this?
In this journey I've gotten more insights why I created so much pain in my life. I remembered childhood trauma, narcissistic and ​sexual abuse, near death experience, anorexia, bullying and more. At first, remembering all these ​generated anger and a sense of victimhood.
Fortunately I didn't remain there. An eclectic support team (spiritual/religious retreats, therapy, coaching, great books, my intuition...) allowed me to see it all at a higher level. When I was able to have unconditional love for myself, I could see that all what was "wrong" with me, with my mother, with my family, with other women, with the world was an illusion.
Of course this is easily said than done! Having self-love is the most challenging project there is. Plus it's a life time endevour.

Once I had that clarity, my values and my purpose guided my life and brought to me all: happiness, love, meaning, abundance, family and much more. And that's where you come in.

​
The secret to

Play Real Big is

unconditional love​
So, why are you doing this?
Staying in a job/relationship that doesn't make you happy
​Not charging what you are worth
Comparing yourself ​with other women
​Sabotaging your best work

​Work harder, harder and harder

It is not your fault if you are stuck and unsure as how to move forward with your life. All comes from your programing. ​You and I, as all female high achievers, share the pains that the patriarchal culture has inherit us,
Shame for wanting more

​Sense of not being good enough

​Need to stay small to be loved or simply to belong

​All that comes your way is a mistake

No right to be here

​Learning to become aware of the patterns as well as the root causes of those patters will change your life. When we are able to see this for what it is: an illusion; the need for healing disappears. Anger, shame and guilt melt away. Clarity and courage will finally become ​available.
In this course I've put together the most powerful techniques to help you remember that you are a miracle. So that you connect with your inner power and become the leader you are meant to be.
​​AND this is what Play Real Big is all about!
I've created this program for all women who are in the shoes I once was. I created this for you.
​By using a specific system I
stopped "shoulding"


and

welcomed ease and abundance
You, too, can unapologetically be your powerful self
Break self-destructive patterns that have hold you back for years
Make decisions easily by totally trusting your intuition
​Quit criticizing your miraculous self
Dare to love openly, be vulnerable and ask for help
​Make peace with your mother, femininity, other women and men
Feel free to ​succeed on every level and area of your life
Serve your customers at a deeper and more meaningful level
Let go of hard work and pleasing as success strategies
​Allow you to deserve and enjoy

You, too, can embrace that

living your best life

is the best you can do for others
​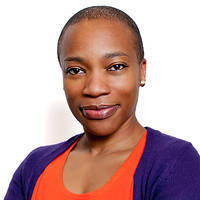 Laverne Hunt
Speaker, Amsterdam
Don't let her pass by without catching it.
The difference between ordinary and extraordinary is that LITTLE extra. That is Blanca , a woman with an extraordinary talent and aptitude to speak to others. It's nothing enormous about her, just a little twist making a full modification. She's not just another inspirational speaker and coach, it's that extra that makes her reach into your heart giving you the strength to move the next mountain.
Blanca has a self-confident attitude that can be contagious. Don't let her pass by without catching it.

T​he Play Real Big Program compiles the most powerful lessons and strategies I've learned into a step-by-step system that will ease your inner integration, which in turn will bring amazing outer impact

The Play Real Big
Framework
I believe that women marked by the patriarchal culture are meant to be the leaders of the new economy and the new society. You are one of them. I'm going to show you how to transmute all that darkness into gold. You will learn how to identify the voices that sabotage you, flip them and finally unleash your inner leader.
In Play Real Big, you will learn how to stop the self-criticism AND turn it into massive impact and sparkling joy. I'll show you the exact strategies I've used ​to see all traumas, non-supportive beliefs and drama as great gifts.
​Once you have access to our online platform, which is available 24/7, you can enjoy the programs at your own pace. You may also watch and replay the programs from any device, as our system is responsive for mobile devices and tablets.
Each week for 7 weeks you will receive,
a new video lesson

a new brainwave meditation that reinforces what you learned in that week's video lesson

a downloadable and printer-friendly handout with homework assignments

The meditations and video lessons are accessed completely through your personal dashboard. The weekly handouts are downloadable and ready to be printed. You can create a binder with them.

​During 7 weeks I'll unfold the Play Real Big Framework: REALITY. It has this name because this is the final outcome of this program: to see and embody your reality. This is you as a leader and creator. This is you as a joyful and sexy woman. This is you as a miracle. Here is the framework in a nutshell:
Recognize the Illusion
Explain the Roots of the Illusion
Accept your Reality
Liberate your Female Energy
Integrate your Male Energy
Transform Your Narrative
YO, Play Real Big

​Module 1

​Module 2

​Module 3

​Module 4

​module 5

​module 6

​module 7
​Module 3: Accept your reality​
​The reality is that you are a miracle. Taking it this truth is deeply transformative. Your sense of deserving, hard work and needing to save the world will radically change.
At the end of this module you'll raise your standards in all areas of self mastery: action, feeling, body, spirituality.

If you seek to lead,
invest at least 50%

of your time in leading yourself—your own purpose, ethics, principles, motivation, conduct.

Dee Hock, Founder and CEO Emeritus, Visa
The
Play Real Big


Virtual Live Retreat Intensive
From the comfort of your home, embark on a fantastic journey – one full day LIVE with ​Blanca and your fellow PRBers. You'll be totally immersed in YOU!​
During this retreat will take all the techniques we have learned and take them to the next level. At the end of it you'll remember who you really are. You will decide how to honor you. You'll have the clarity and courage to design and live your own life-changing experience. Connect with your ultimate purpose and ignite your passion to achieve the ultimate vision of your life, career, finances, health and relationships. You will gain a clear and deep understanding of what truly motivates you; thoughts, feelings and behaviors and build toward your own personal breakthrough.

Carina Bravo Plancarte
Recruitment manager, Rotterdam, The Netherlands
Life changing!
In life, you meet many people but only very few have the power to change your life.
Blanca has this power, and this is maybe because she does what she likes to do in life, and she does it very well. Only in one hour, I saw her touching the heart of more than one person, all with different backgrounds, nationalities, and ages.
Whether you work for a company or have your own business, there is a lot you can learn from Blanca.
She is such an inspirational and intelligent woman, that I consider myself lucky that she crossed into my life.
The
Play Real Big


Masterminding Calls
I'm passionate about you receiving CUSTOMIZED support. That's why I decided to throw in Group Coaching and Mastermind Calls. There I will be there to give you direct ​advice.
During these sessions, I answer random questions form the members of the group. This is a great opportunity for members to participate live with one another and me.

The
Play Real Big


PHYSICAL Welcome Package
This is a surprise!
​The program is full of fun activities that will trigger your right brain, your heart, ​and your entire body! So this package will support all those activities.
​I'm so curious to see your face when you open this welcome package!​
Warning: Side Effects may include ​
​A new/renewed glorious intimate relationship
Massive increase in success, money and happiness
Never felt before confidence and self-love
A totally new way to hold yourself in business (and everywhere else)
The obliteration of your most limiting belief
Ditching the diet for good and finally fall in love with your body
You feel powerful, heart centered, and connected with your inner wisdom. You will be able to confidently stand in your own power at work, ​at home and in all your relationships.
You allow yourself to play big in the game of life and conquer any lingering tendency to play small. You are confident to be the leader of your life, your business and your community.
AND that's not all! ​


You'll get these valuable bonuses



Bonus: Members-only Facebook community
You will not walk alone. You will enjoy community support to keep you accountable and motivated.
You will be part of a caring community in a secret Facebook group. This way all ladies will be able to support each other's journey.
One of the most important things for anyone going through a profound transformation ​is a support network. As a PRB member you will be granted access to our Secret Facebook group. This is a community of people who
understand what you are going through,
are willing to listen,
give encouragement and
help you on your path
Many PRBers will hold your hand and grant you specific insights to assist your ​process. This community is a powerful resource ​that you can call upon for help at any time you need it.

Bonus: Play Real Big Map and Playbook
Your Playbook will include many valuable games such as,
Your own Play Real Big Map to show you who your ideal clients are and what they want from you
My pledge. Your contract

​Journaling prompts per module

Bonus: Additional Webinars
​Play Real Big in
Intimate Relationships
​
Motherhood, how to teach
our children to
Play Real Big
​
Power, Money and
Entrepreneurship
​
Dealing with
Men's Modern Challenges​

T​he Play Real Big Program will teach you how to eradicate your self-sacrificing patterns by

addressing the roots of your beliefs

​AND put into consistent practice

new tools that will help you transform your life.


YES! It's like 2 courses in one.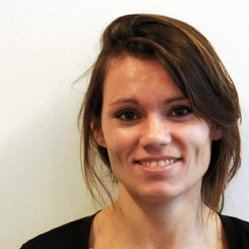 Rianne Duindam
Architect, Amsterdam, The Netherlands
It has been an absolute privilege to meet Blanca and learn from her knowledge and experiences. I can recommend Blanca for anyone who wants to reconnect to their dreams, pursue them and to be successful in that. She provides you with the tools how to be a better you. Because: dreaming is good, doing is better!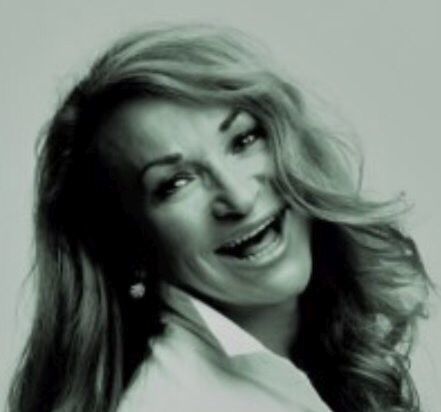 Blanca learned me to shift my old wrong believes and guided me to spread the word of love and universal laws to the new dimension in my business. I fully recommend Blanca as a business coach! Iva www.bohemianinspiration.nl www.ivaschubart.com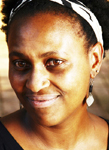 Alycia de Kraa
Instigation, Brussels/Amsterdam
Blanca is exciting and challenging. She gets to the core of the issue and offers insight, options, and priorities. She is generous with her expertise and knowledge to help people move forward in integrity and productivity. I highly recommend her to anyone anywhere running a business.
​I'M PROUD TO TELL YOU THAT A PORTION OF YOUR PAYMENT WILL BE DONATED TO CHARITY
​When you join Play Real Big, you won't just be helping yourself to get a stellar self-belief. You'll also be contributing to the Malala Fund, it provides girls with 12 years of education to achieve their potential and create positive change within their families and communities.
Educating women is the one thing that will change humanity. Needless to say, this is very close to my heart.
​I'm committed to giving back and I'm so excited to give a portion of your payment to this incredible organization. Thank you for helping to make this part of your mission a reality!
Who is the Play Real Big ​Me Program for?

What is included in the A Better Me Program?

What results can I expect?

How long does it typically take to start seeing results?

How easy is to use this program?

What if you would love to do it, but you are too busy?

This sounds too good to be true, I want to think about it.

How will I access the program? Can I download it to my mobile device?

Can I do this program on my mobile phone?

How is this program different from other productivity programs?

Can I share this program with my spouse?

"I don't like to gamble,
but if there's one thing
I'm willing to bet on,
it's myself."
​Beyonce​
SIGN UP NOW!

€ 397
---
Entire Play Real Big Course
LIVE Virtual Retreat
LIVE Masterminding Calls
PHYSICAL Welcome Package

Accountability Journal (aka Playbook)

Facebook Community for Students
4 Bonus Webinars
Surprises, gifts and so much more

€ 997
---
Entire Play Real Big Course
LIVE Virtual Retreat
LIVE Masterminding Calls
PHYSICAL Welcome Package

Accountability Journal (aka Playbook)

Facebook Community for Students
4 Bonus Webinars
Surprises, gifts and so much more