DOUBLE YOUR PRODUCTIVITY, VITALITY, AND JOY
What is "A Better Me in 100 Days"?
"A Better Me in 100 Days" is a habit building program. The course helps dreamers double their results and fulfillment through a simple step-by-step program with easily implementable strategies.

QUICK MATCH TEST
Is "A Better Me in 100 Days" for you?
Does internet overwhelm you?
Reading random online information doesn't satisfy you. You are looking for one place where you can find relevant and high impact content.

Are you always busy, yet you have problems getting things?
You have big dreams that are still tucked away in your drawer. You are looking for motivation and someone or something to hold you accountable.

Do you want to be an example for others, like your kids?

You want to be part of a tribe of rainmakers who impact this world in a positive way and inspire others, such as friends and family.

Do you feel you have great potential or skills, but not enough time?
You are looking for the motivation and the strategies that will allow you to quadruple your results and your joy.

Do you want to take your life to the next level?
Top performers no matter the discipline or area have a coach who challenges and inspires them to go to the next level. You want a 24/7 high performance coach.

Do you believe you can make the world a better place?
You are a proponent of change. You are fired up by the possibility of contributing to a better future for all of us. You want more impact and joy.

REGISTER NOW
Sign up here before we close

These three features will help you build a life you love
Receive 24/7 access anywhere in the world to the master classes, each one filled with actionable techniques to boost your productivity, your vitality and your joy.
Over the course of 100 days you will receive brain changing emails to help you increase your productivity ten fold, as well as free up your time and enhance your vitality.
You will not walk alone. You will enjoy community support to keep you accountable and motivated.

These two extra bonuses will make you feel more fulfilled, wealthier and happier
The "Superhero Retreat" will take your transformation to the the next level.

Your very own signed copy of: "Unstoppable You", the book that formed the foundation for this entire program.
REGISTER NOW
Sign up here before we close

Success Stories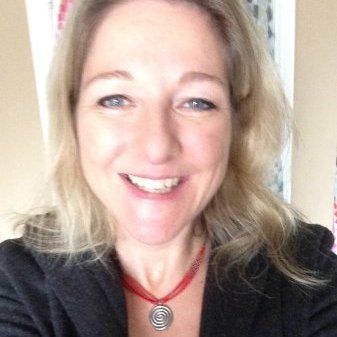 10X Productivity
"I think that you, Blanca, plant seeds and make us think about things and this can make you decide to do things differently. Yesterday I already did a few things differently. For example I had 10 minutes left before I had to pick up the kids and I was really really tired. I decided (that word again 🙂 to lay down on the bed for those 10 minutes, just for myself to rest a bit. (Of course I set the timer, otherwise I would not have gotten up again until hours later! :-)) I even wrote (the start of) a poem this morning! 🙂 So, thank you very much for yesterday, it was so good to be there."
Suzanne Banning ,
Artist

Life changing!
In life, you meet many people but only very few have the power to change your life.
Blanca has this power, and this is maybe because she does what she likes to do in life, and she does it very well. Only in one hour, I saw her touching the heart of more than one person, all with different backgrounds, nationalities, and ages.
Whether you work for a company or have your own business, there is a lot you can learn from Blanca.
She is such an inspirational and intelligent woman, that I consider myself lucky that she crossed into my life.
Carina Bravo Plancarte ,
Recruitment manager, Rotterdam, The Netherlands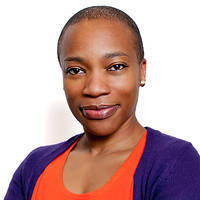 Don't let her pass by without catching it.
The difference between ordinary and extraordinary is that LITTLE extra. That is Blanca , a woman with an extraordinary talent and aptitude to speak to others. It's nothing enormous about her, just a little twist making a full modification. She's not just another inspirational speaker and coach, it's that extra that makes her reach into your heart giving you the strength to move the next mountain.
Blanca has a self-confident attitude that can be contagious. Don't let her pass by without catching it.
Laverne Hunt ,
Speaker, Amsterdam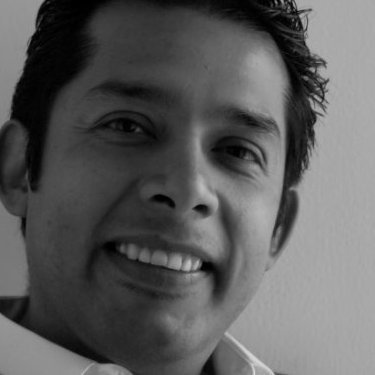 Her work has brought to my life a profound transformation, a sense of action and well-being. Blanca has been a inspiring source of action, clarity, reflection and the opportunity to understand my purpose of being. I acknowledge that her work has brought to my life a profound transformation, a sense of action and well-being. If you are ready to start changing the rules in this modern economy game and discover your soul life purpose, give yourself an opportunity to be coached by Blanca
Oscar Perez ,
FNC, Mexico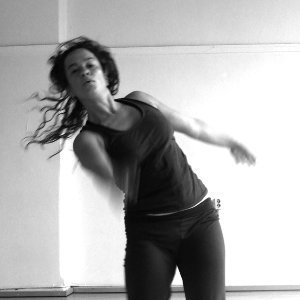 Blanca is so good you should say it twice. Your slightly American tone is a refreshing oasis in this sometimes dry ''Doe normal" desert. I work intuitively and very intensively, often feeling like I'm bull dozing over people with my enthusiasm and creative insights ... so it was such a relief to meet eye to eye with someone riding the wave with me. Respect. Our relatively short consultation had big implications. Immediately layers effortlessly dropped away ... this onion was peeled. I felt an immediate trust and allowed Blanca to witness my heart felt fears and wishes. During our contact, there was such an immediacy that the "now" was made tactile, to the point that I experienced an energetic reality shift. BLANCA WAS THE GOOD WITCH THAT HELD UP THE MIRROR AND SAID "HERE IS YOUR ROLE MODEL". I'm sure she has connections to the star ship enterprise.
May The Force Be With You Blanca and all the women warriors.
Love from Sarah Kate Gardiner
Sarah Kate Gardiner ,
Author of The Soul Surival Kit & maker of movements, moments & ordinary miracles.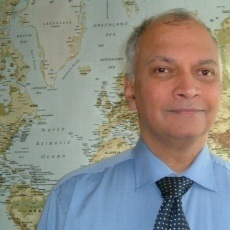 Pearls of wisdom from you, Blanca. So ever grateful you share your carefully balanced thoughts & suggestions.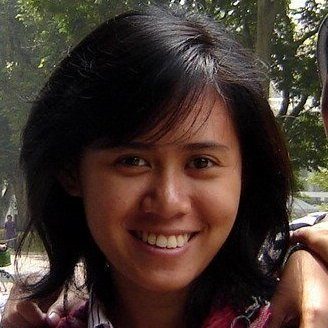 This program really helps me to get in touch with reality and not 'lost' in the thesis. It ensures I am consistent in writing my thesis and it gives a good support system: knowing others are also doing the same thing. Blanca is also very helpful and very caring to all of us!
Rosalia Adisti ,
Participant of the Breakthrough thesis program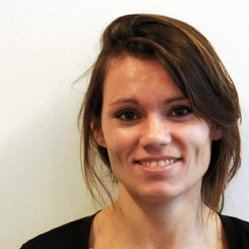 It has been an absolute privilege to meet Blanca and learn from her knowledge and experiences. I can recommend Blanca for anyone who wants to reconnect to their dreams, pursue them and to be successful in that. She provides you with the tools how to be a better you. Because: dreaming is good, doing is better!
Rianne Duindam ,
Architect, Amsterdam, The Netherlands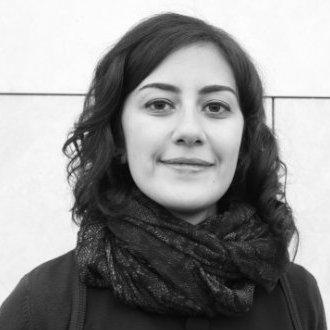 I luckily met Blanca in a workshop organized at the university. She was super energetic and super positive. I am really impressed and inspired by her stories and her perspective of life. I would definitely recommend young professionals to get in touch with Blanca and get enlighten. It will be a unique experience in which they can discover the desires and passion they carry that they were not aware of before. Dear Blanca, thank you for this wonderful workshop once again and please keep touching our lives with your awesome passion about life.
Duygu Kaynak ,
Industrial engineer, Delft, the Netherlands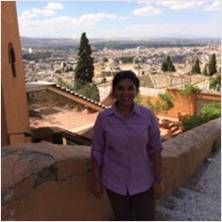 I feel the coaching has been transformational and really met my needs. It has helped in building a toolbox of changing my mindset that I can use in everyday life. I received a good balance of encouragement, honesty and being pushed to challenge myself. It has been a great learning experience. I really love the way Blanca conducts herself and lives very true to her values and her core. Having that presence in my life made a big difference. Before the coaching, I was more willing to listen to others and less kind to understanding what my needs were. This has been a big learning curve for me as I've started to make a shift and listening to my core values. It also has helped in feeling encouraged to continue on my life path and also encouraging others too. I think the other thing that has really helped is that I now see the time in each moment, such that it's helping me realize that I can make different choices and building this muscle is part of my journey. The coaching has also helped me to tap into my higher self and realize I can change my life path. Thanks Blanca!
Sumaera Hassan ,
Astellas Pharma, London
Frequently Asked Questions
Who is the A Better Me Program for?

What is included in the A Better Me Program?

What results can I expect?

How long does it typically take to start seeing results?

How easy is to use this program?

What if you would love to do it, but you are too busy?

This sounds too good to be true, I want to think about it.

How will I access the program? Can I download it to my mobile device?

Can I do this program on my mobile phone?

How is this program different from other productivity programs?

Can I share this program with my spouse?

REGISTER NOW
Sign up here before we close